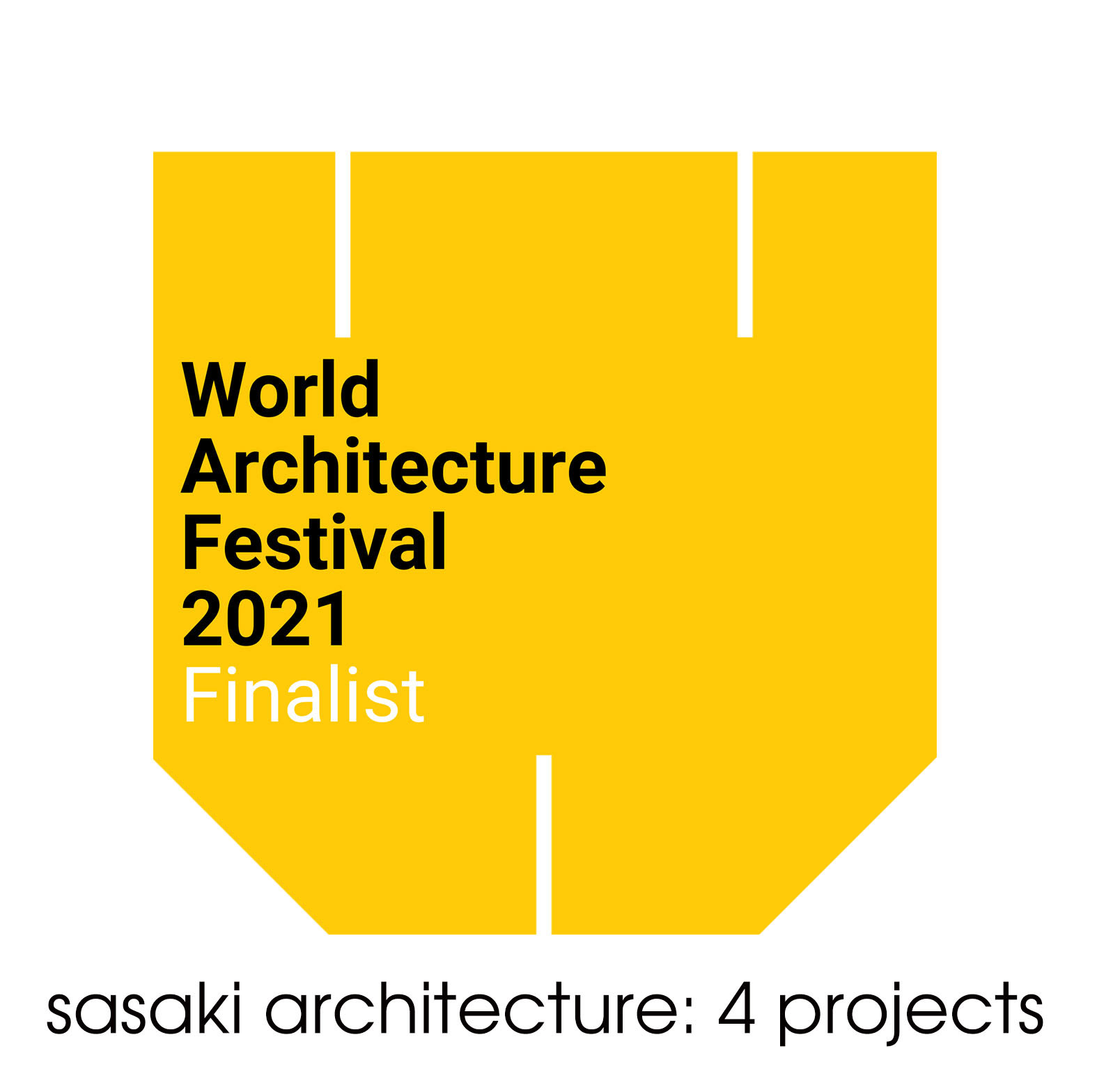 4つのプロジェクトが世界最大級の建築の祭典WAF(ワールド・アーキテクチャー・フェスティバル) 建築賞「WAF AWARDS 2021」においてファイナリスト作品に選出されました。
WAFは、世界最大級の建築の祭典、およびグローバル建築アワードプログラムです。
世界的に著名な審査員を前に、建築家が完成した建築や未来のプロジェクトをライブでプレゼンテーション審査する唯一の世界的なアワードプログラムであり、祭典の中核をなすものです。
各部門毎に受賞者の中から上位受賞者を選び、最終日にその中から「ワールド・ビルディング・オブ・ザイヤー」を選定します。
2021年のWAFは、12月1日〜3日に リスボン展示会議場(ポルトガル,リスボン)にて開催されます。
□複合用途部門(MIXED USE CATEGORY)
□集合住宅部門(HOUSING CATEGORY)
We are pleased to announce that four of our projects have been selected as Shortlist for the WAF AWARDS 2021, one of the world's largest architecture festivals. 
WAF is the world's largest architecture festival and global architecture awards program. 
It is the only global awards program where architects present and judge their completed buildings and future projects live in front of a world-renowned jury and is the core of the festival.
The top winners are selected from among the winners in each category, and the World Building of the Year is selected from among them on the final day. 
This year's WAF will be held on December 1-3 at the Lisbon Exhibition and Convention Center, Lisbon, Portugal.
Our four finalists are as follows.
-"SHIKISM" (Shiki City, Saitama Prefecture)
- "Escenario SHIROKANE" (Minato Ward, Tokyo)
- "Ideareve Ikegami" (Ota-ku, Tokyo)
- "Escenario TODOROKI" (Setagaya-ku, Tokyo)
COPY RIGHT 2021 SASAKI ARCHITECTURE ALL RIGHTS RESERVED.