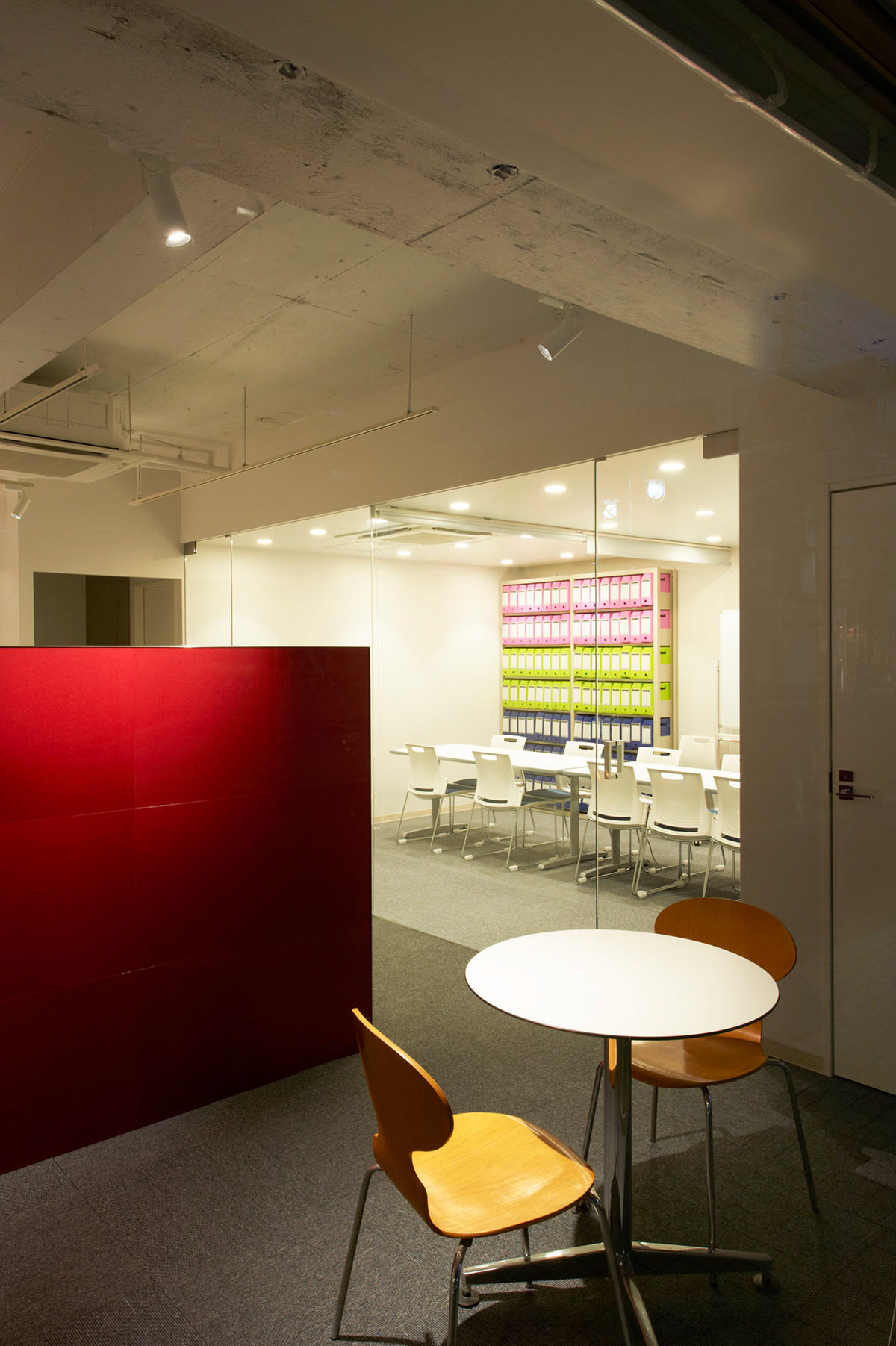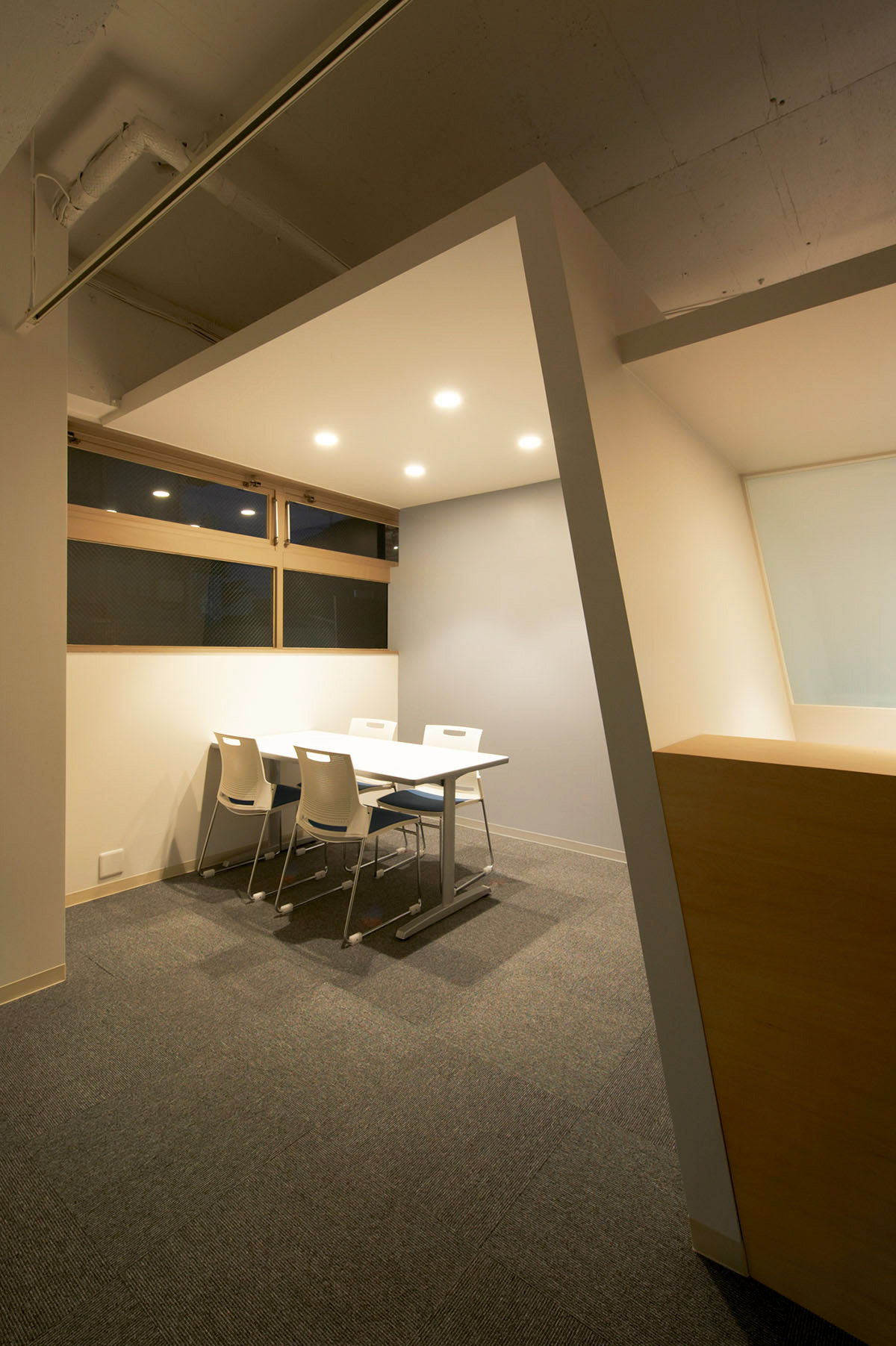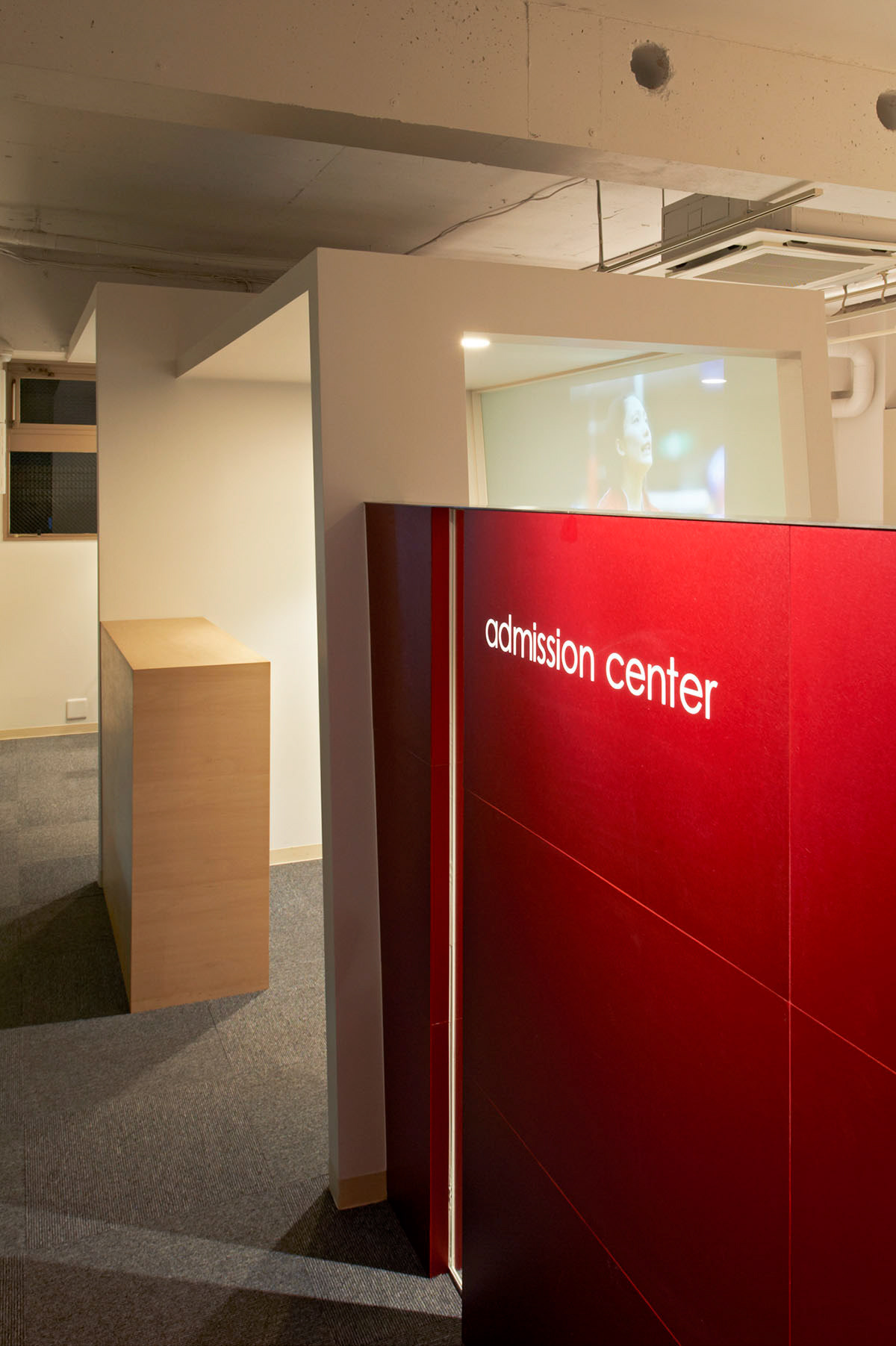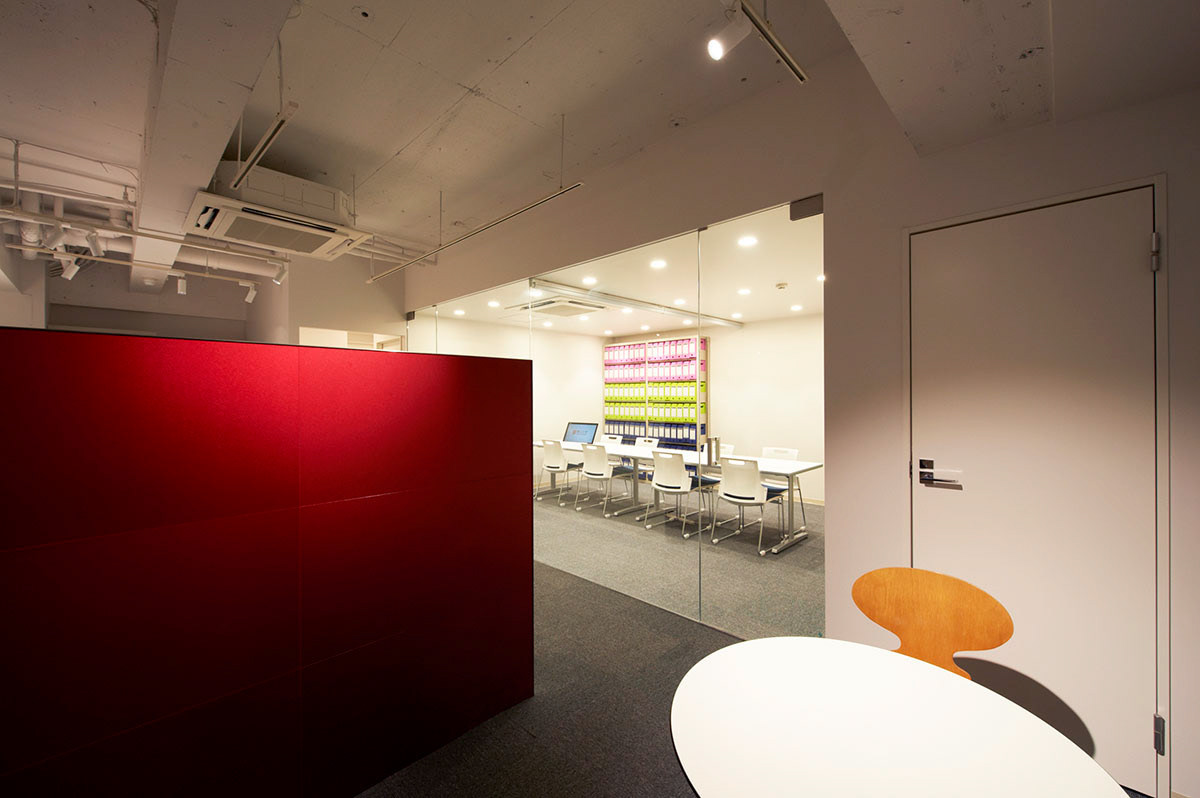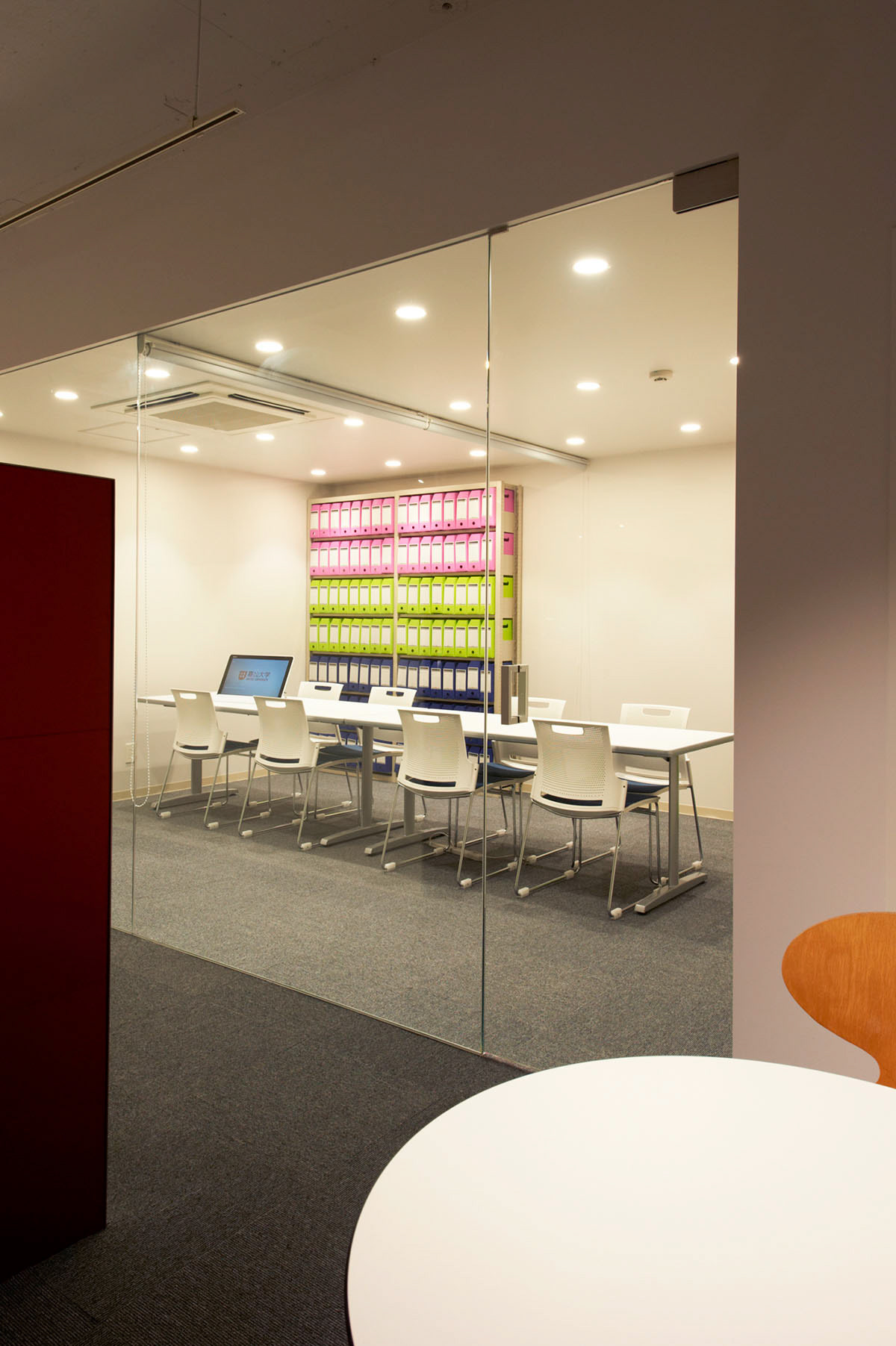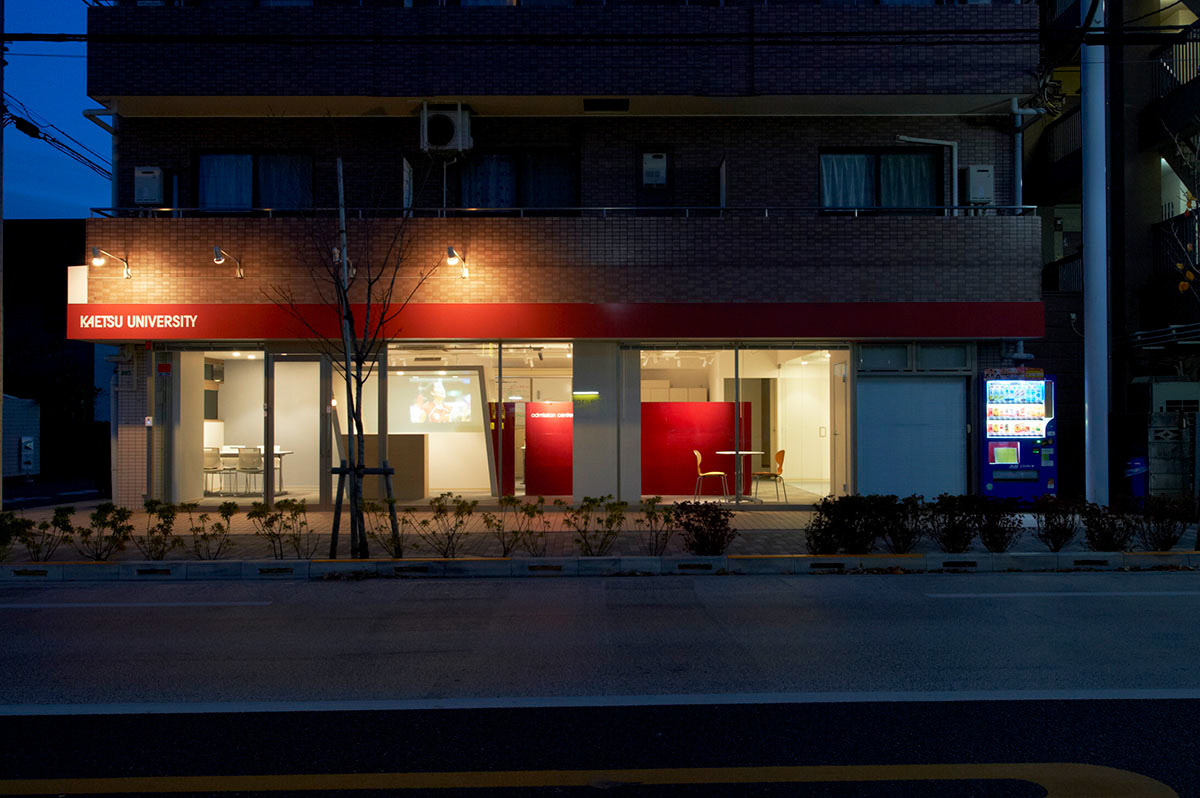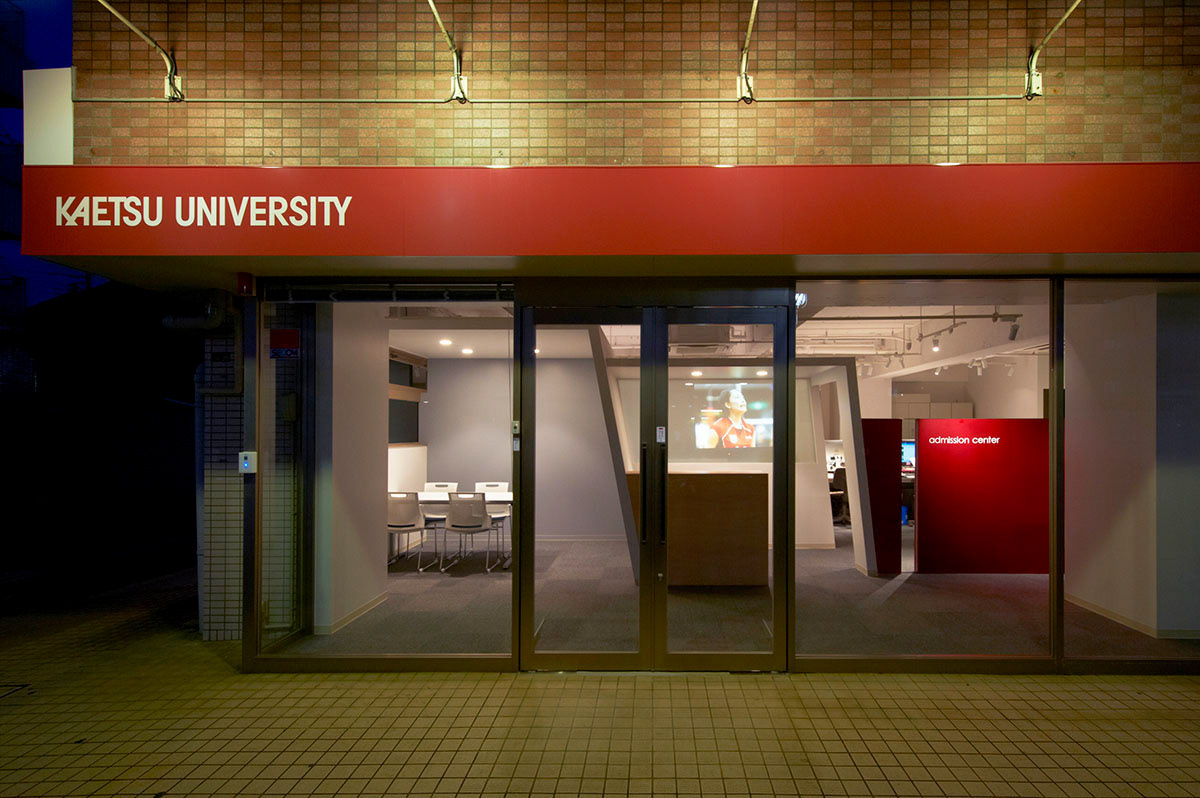 Tucked away around the corner of the main entrance of the university campus, Admission Center of Kaetsu University is Sasaki Architecture's recent renovation project of a storefront retail space facing a busy street in a Tokyo suburb. Folded surfaces that demarcate an administrative office, two meeting rooms, reception, and a small lounge can be viewed from the street through its glass façade in rectangles and trapezoids. Understated monotone colors were chosen for the ceiling, floor, and walls to accentuate the aluminum panels in crimson red, the school color, which demarcate the interior boundary between the private and the public. The center trapezoid frame, which houses the reception area, also features a video screen that engages the gaze of the passer-bys with the design at night.
嘉悦学園110周年を記念して嘉悦大学のメインゲートとしてアドミッションオフィスを計画。キャンパスの表面としての位置づけとして鈴木街道のストアフロントのリノベーション。矩形のストアフロントの中には、変形した入れ籠のようなオブジェクトがゲートを象っている。オブジェクト内スクリーンに学生活動の映像、レセプションやラウンジなどのアクティビティを街道に映し出す。スクールカラーに電解着色を施したアルミ壁がオフィス空間とパブリック空間を隔てながら輝きを放っている。
Contractor:Urbanplan アーバンプラン
Metal Works:Shinko Stainless Kemma 新光ステンレス研磨
Photo:RYOTA ATARASHI 新良太
COPYRIGHT 2017 SASAKI ARCHITECTURE ALL RIGHTS RESERVED..