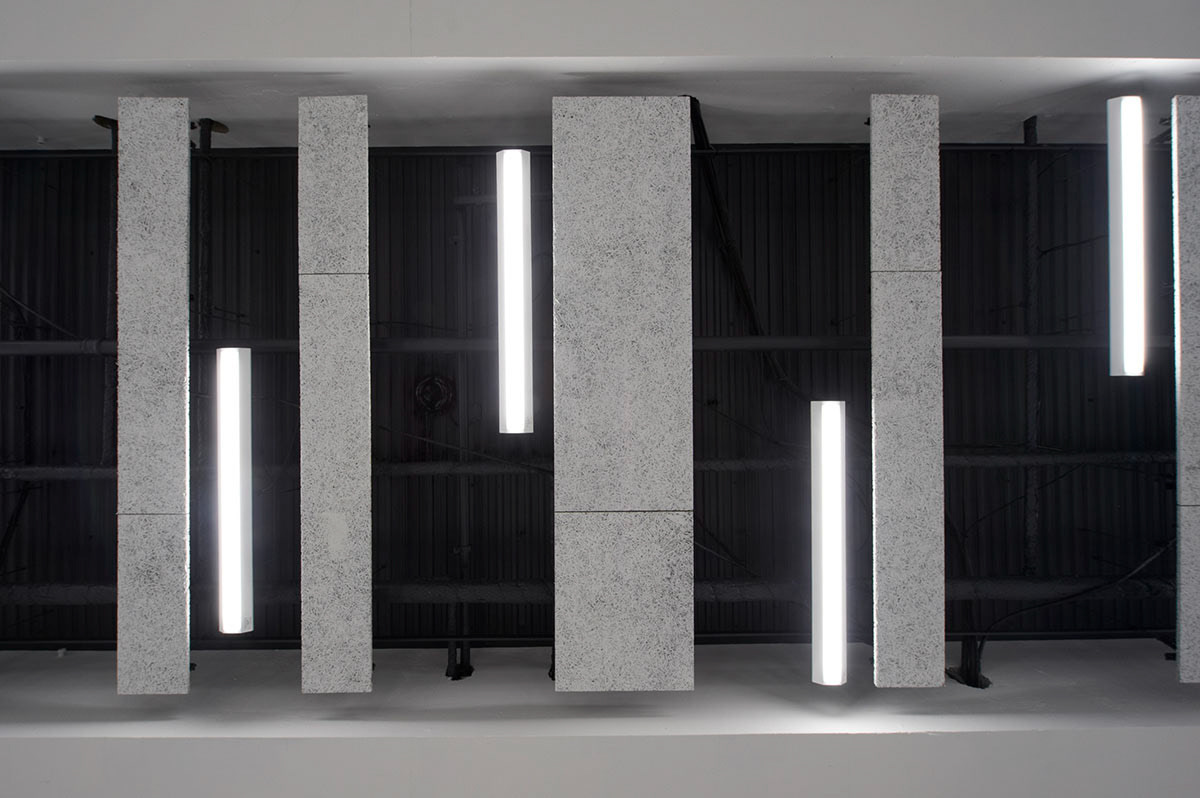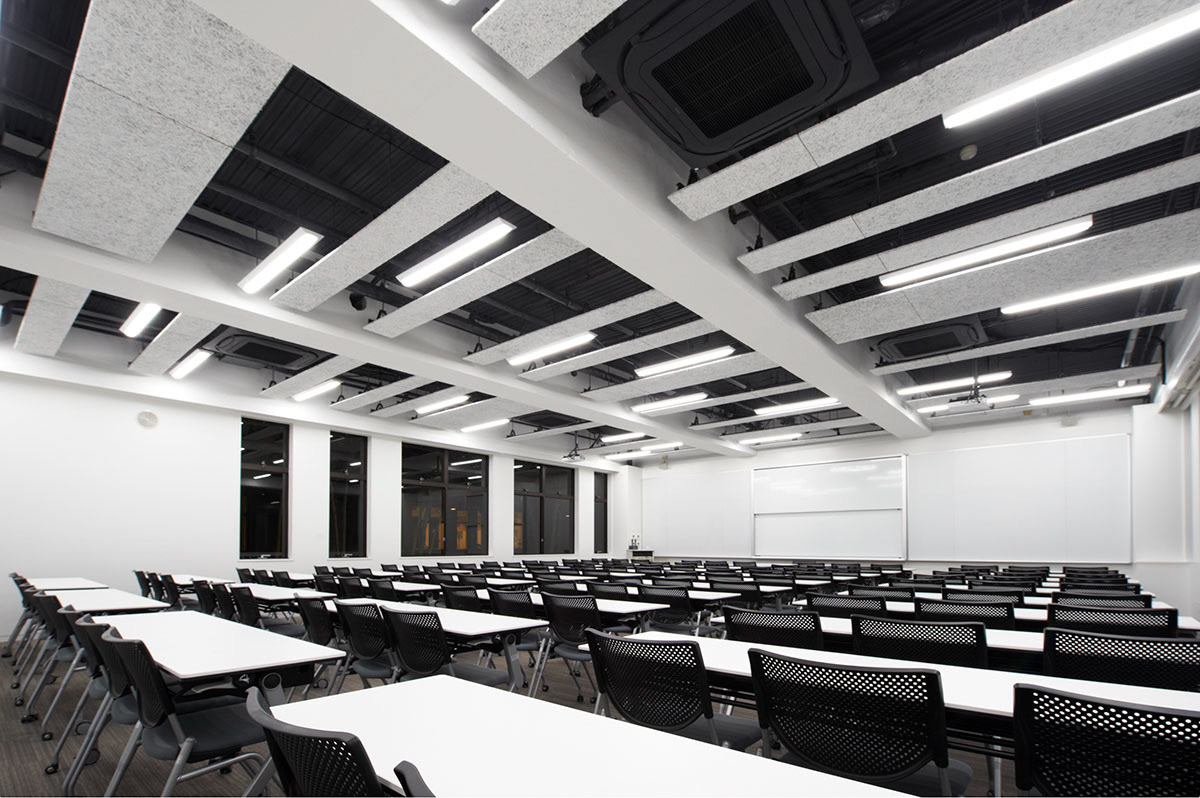 Renovation project of Kaetsu University in Kodaira city, Tokyo.
The classroom that was used as a manner classroom in the president's office of the secretarial department was to be born again as a new classroom coming out of the needs of the times. The ceiling is removed, making a rhythm with a flat louver ceiling and lighting made of wood cement board which also has sound absorbing effect while securing ceiling height. The space enclosed from the ceiling to the opening surface exists as a new classroom space.
東京都小平市にある嘉悦大学の教室のリノベーションプロジェクト。

秘書科の社長室マナー教室として使用されていた教室は、時代のニーズから外れてきて新しい教室として生まれ変わる事になった。天井は取り払われ、天井高さを確保しつつ吸音効果も担っている木毛セメント板でつくられたフラットルーバー天井と照明によりリズムをつくっている。天井から開口面まで包容される空間は新たな教室空間として存在する。
Contractor: Building System ビルシステム
Advisor: Kiyoshi Iwabuchi 岩渕清
Photo: Ryota Atarashi新良太

COPYRIGHT 2017 SASAKI ARCHITECTURE ALL RIGHTS RESERVED..