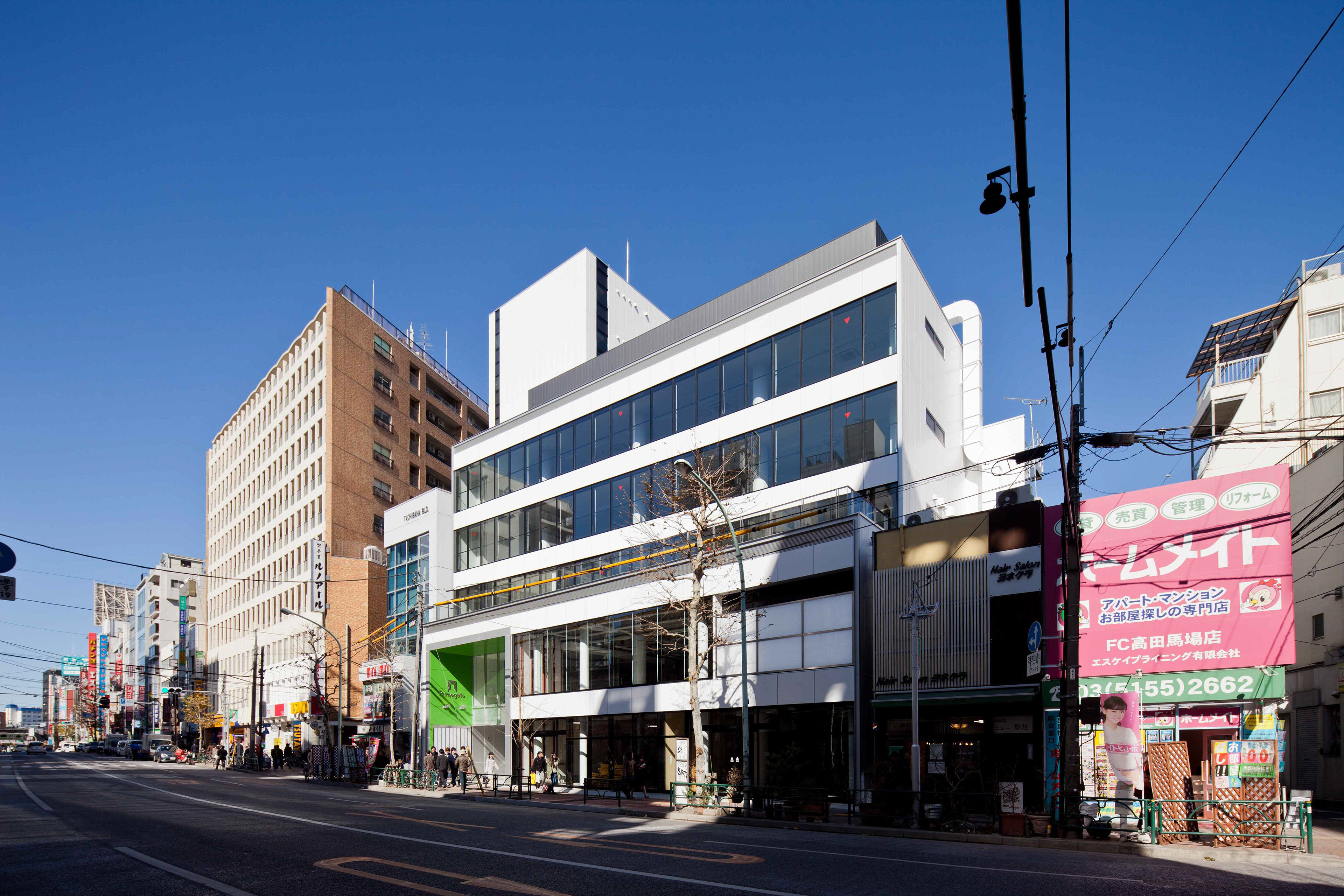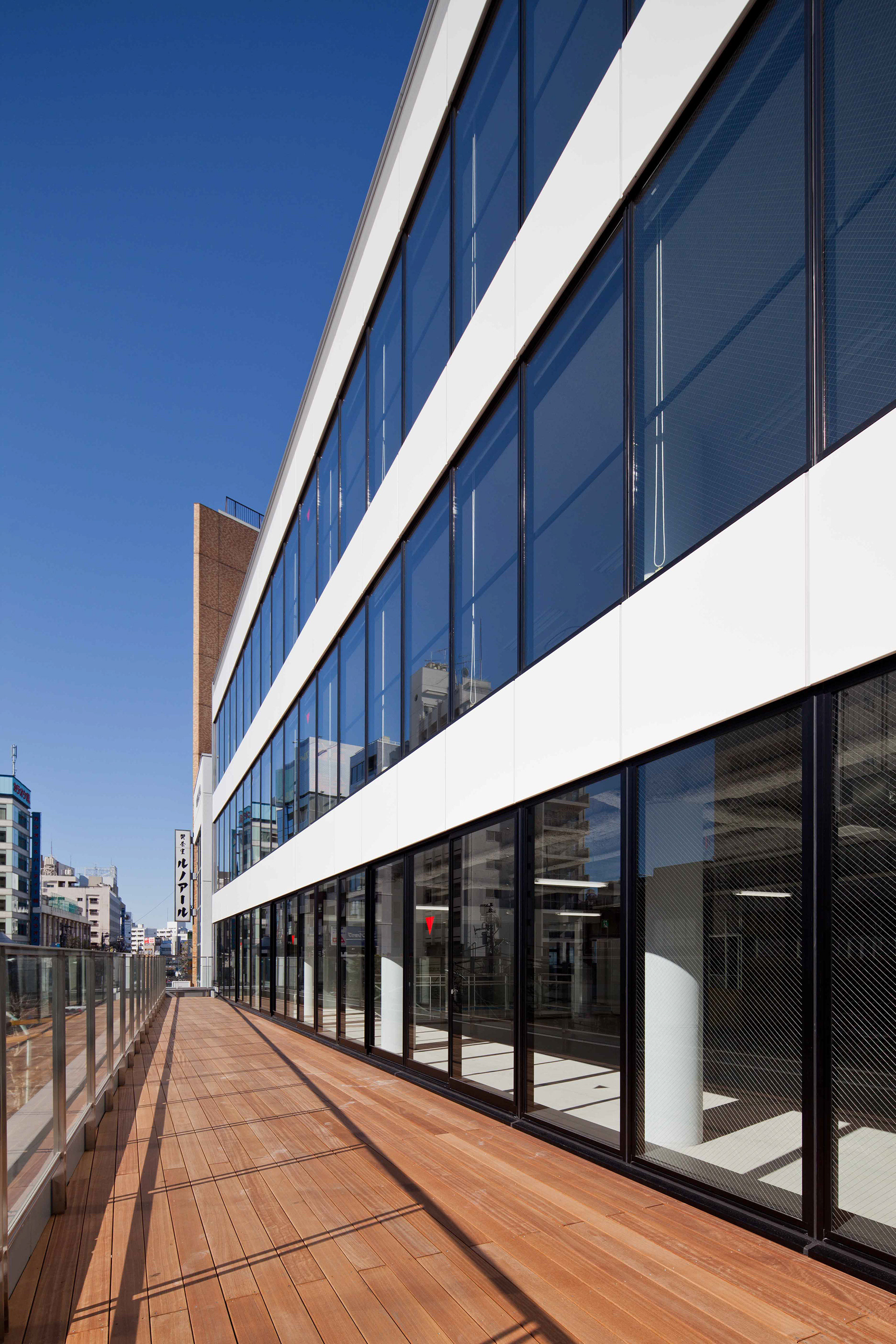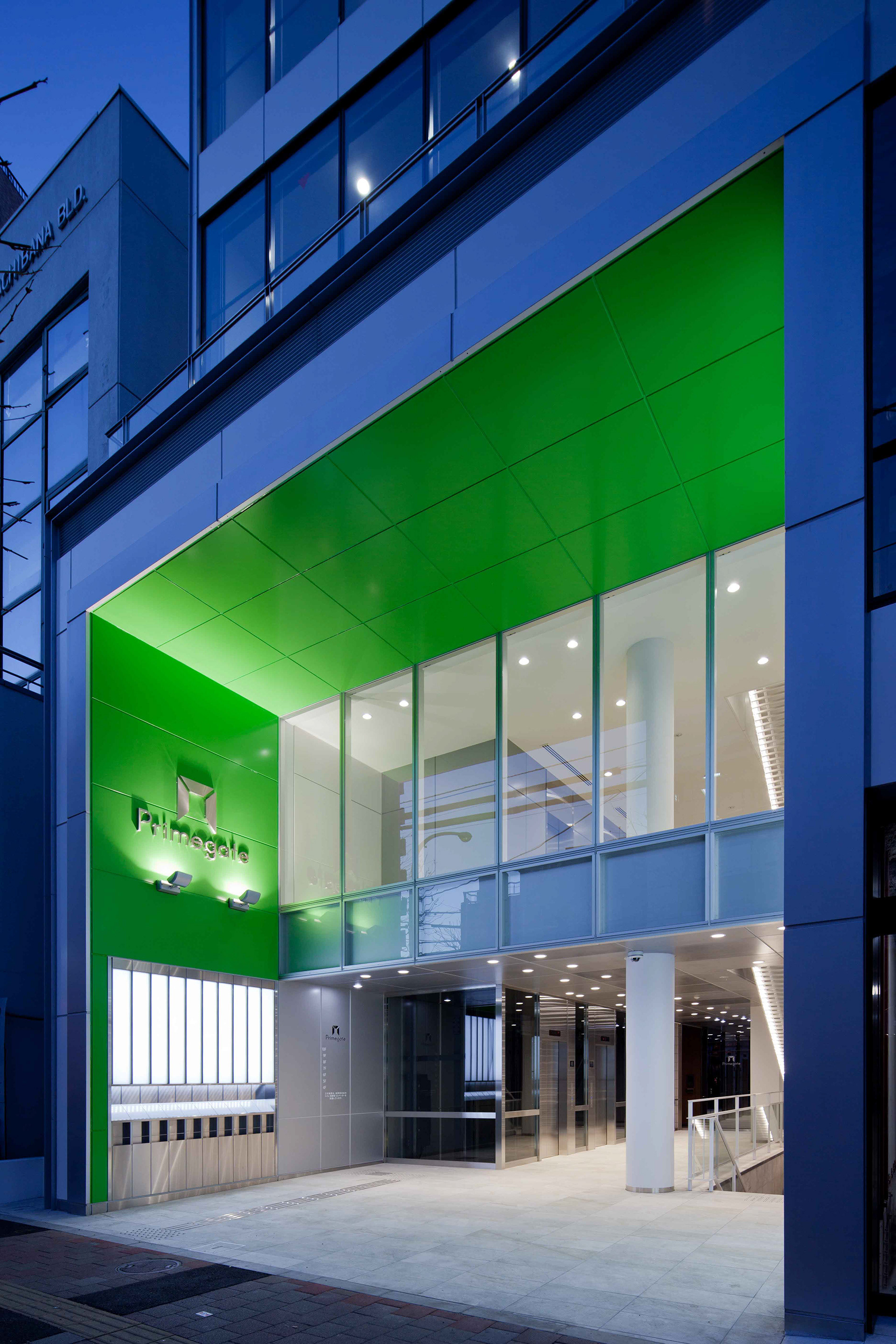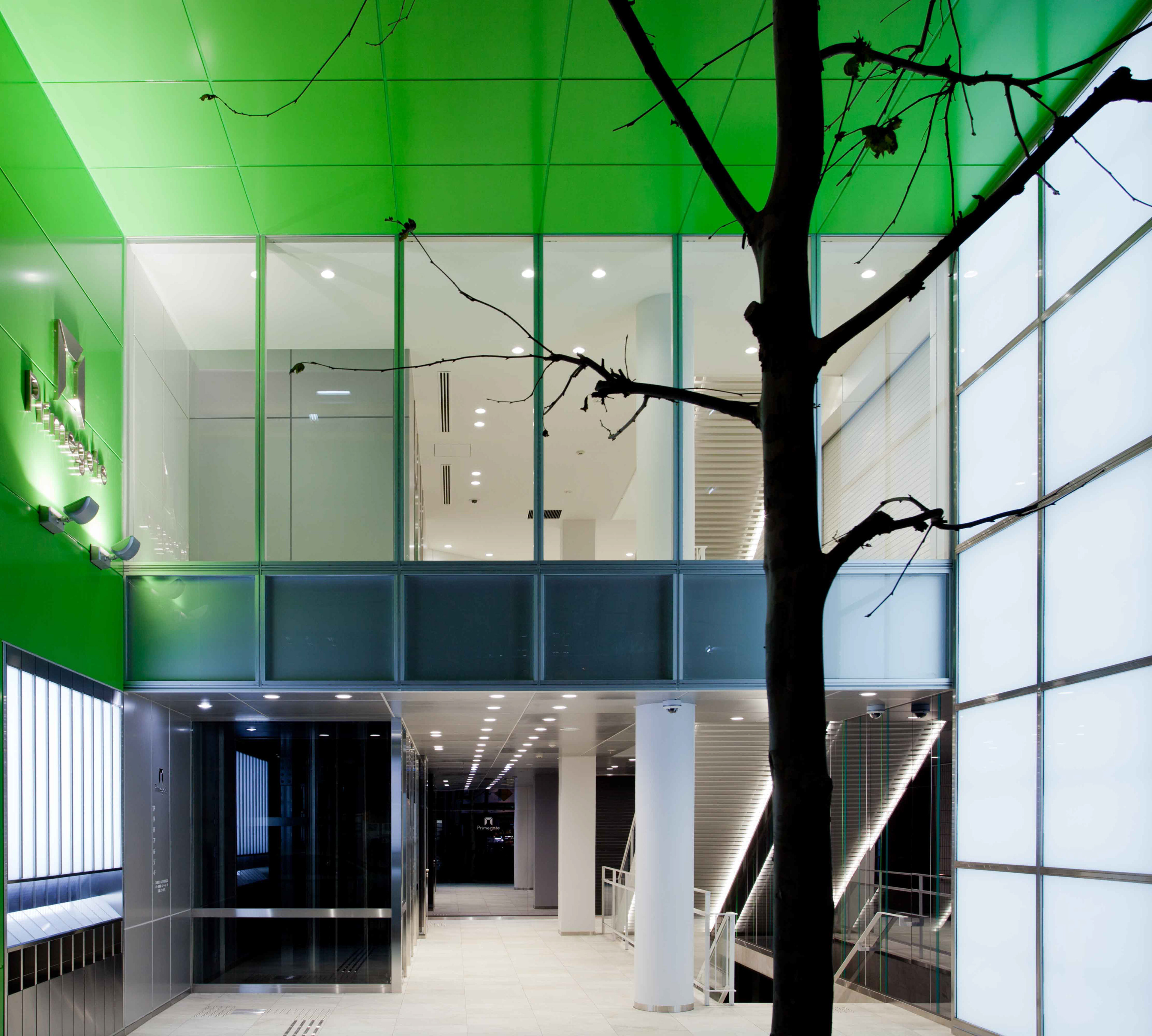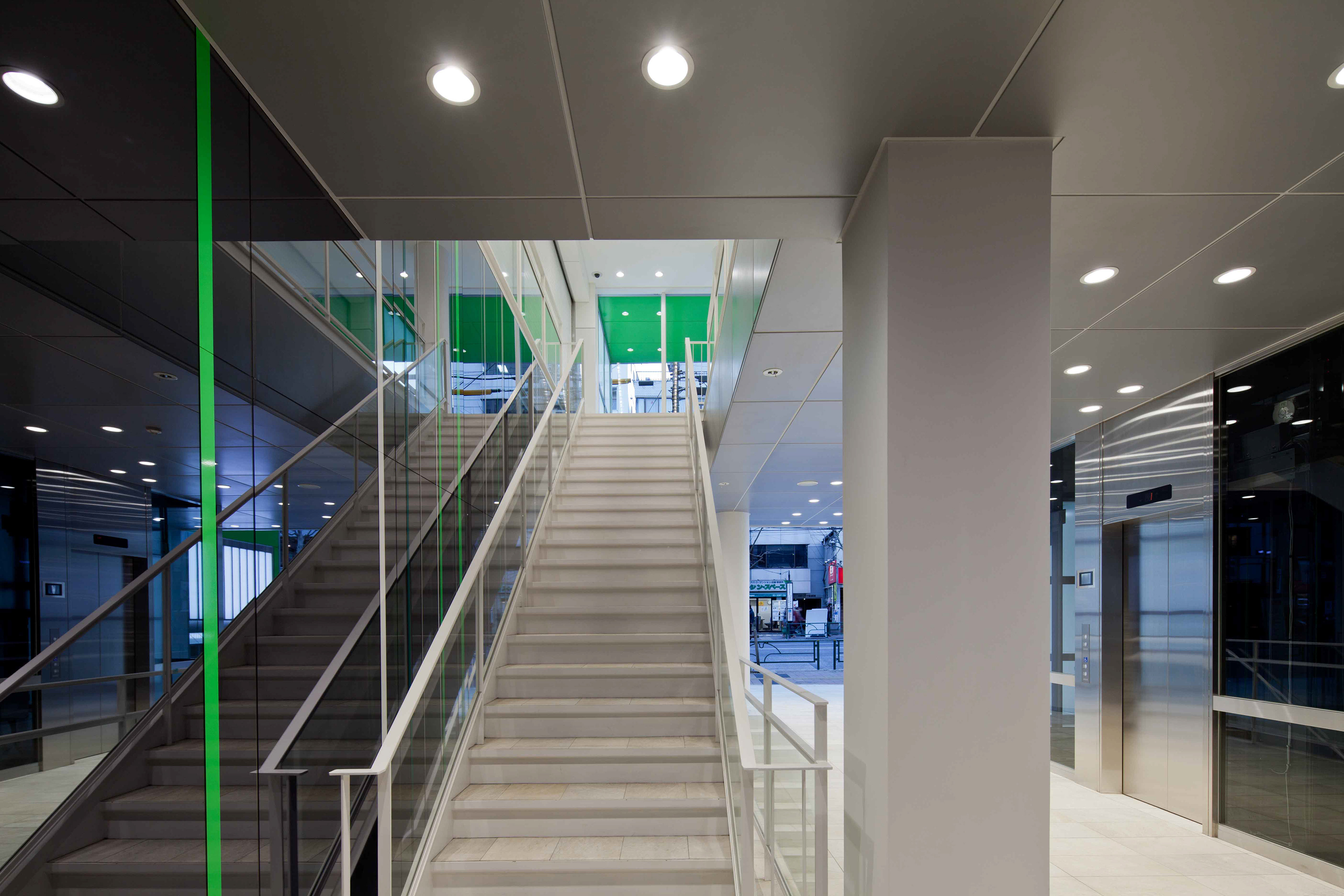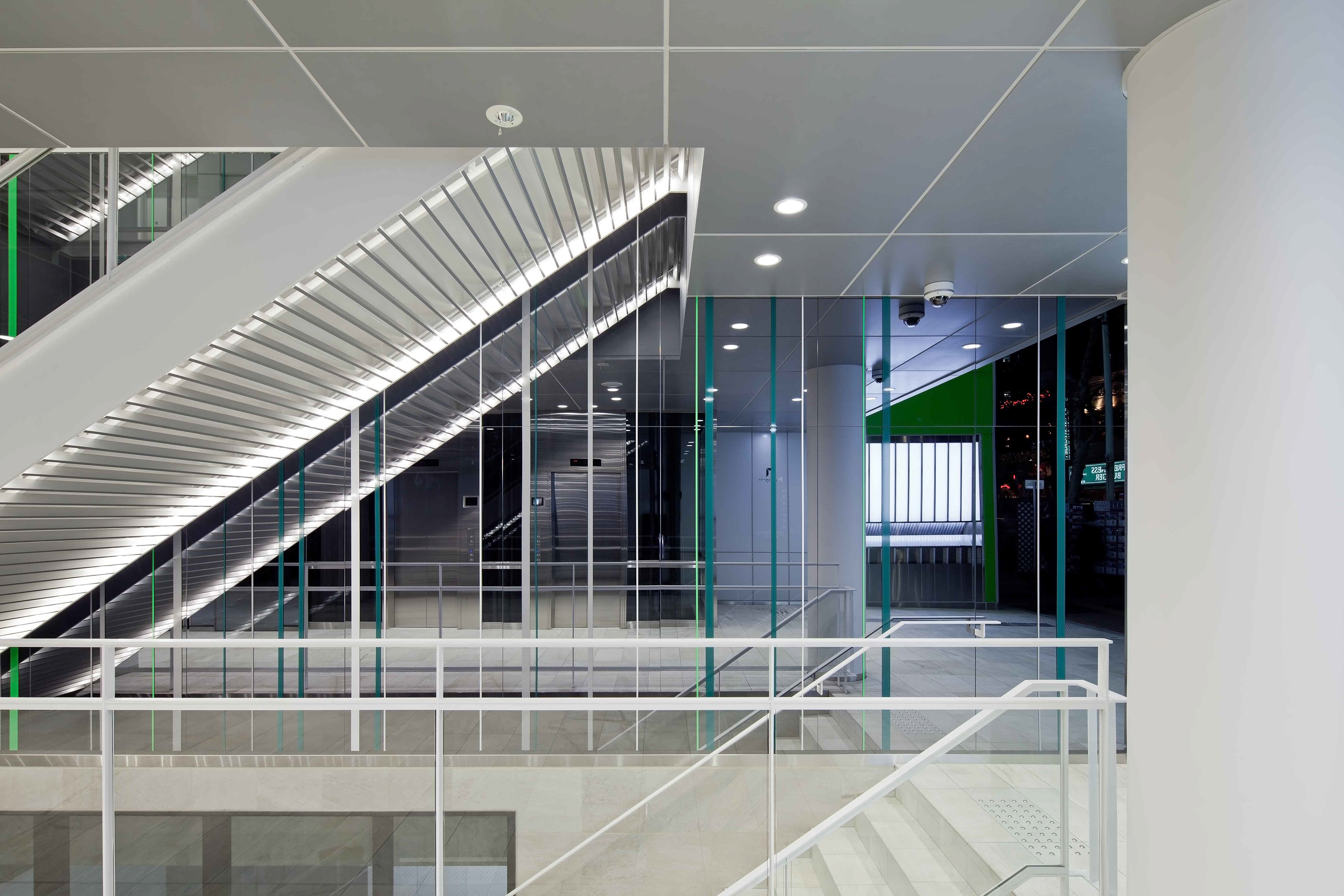 Complex building combined with office facilities, commercial facilities, and residential facilities.
An elegant appearance based on the entrance space with a sense of openness that is planned in a gate shape with a height of 6 m and straight lines and squares. Green tone glass wall showing various facial expressions by transmission and reflection of light. Intelligence and sensibility resonate at the entrance where harmoniously fluctuates harmoniously
オフィス施設・商業施設・居住施設が複合したコンプレックスビル。

高さ6mの門型状に計画した吹き抜け状の開放感のあるエントランススペースと、直線とスクエアを基調にした整然とした佇まい。光の透過と反射で、様々な表情を見せるグリーントーンのガラスウォール。整然とゆらぎが調和したエントランスで、知性と感性が響き合う
Purpose 主要用途:Office, Retail, Residence 事務所・店舗(物販・飲食、集合住宅
Site:999.24㎡
Building Area:4,621.54㎡
Collaboration: Komura Agency コムラエージェンシー, Modelia モデリア
CONTRACTOR:NAKANOFUDO CORPORATION ナカノフドー建設
LEASING:XYMAX ザイマックス
COPYRIGHT 2017 SASAKI ARCHITECTURE ALL RIGHTS RESERVED..