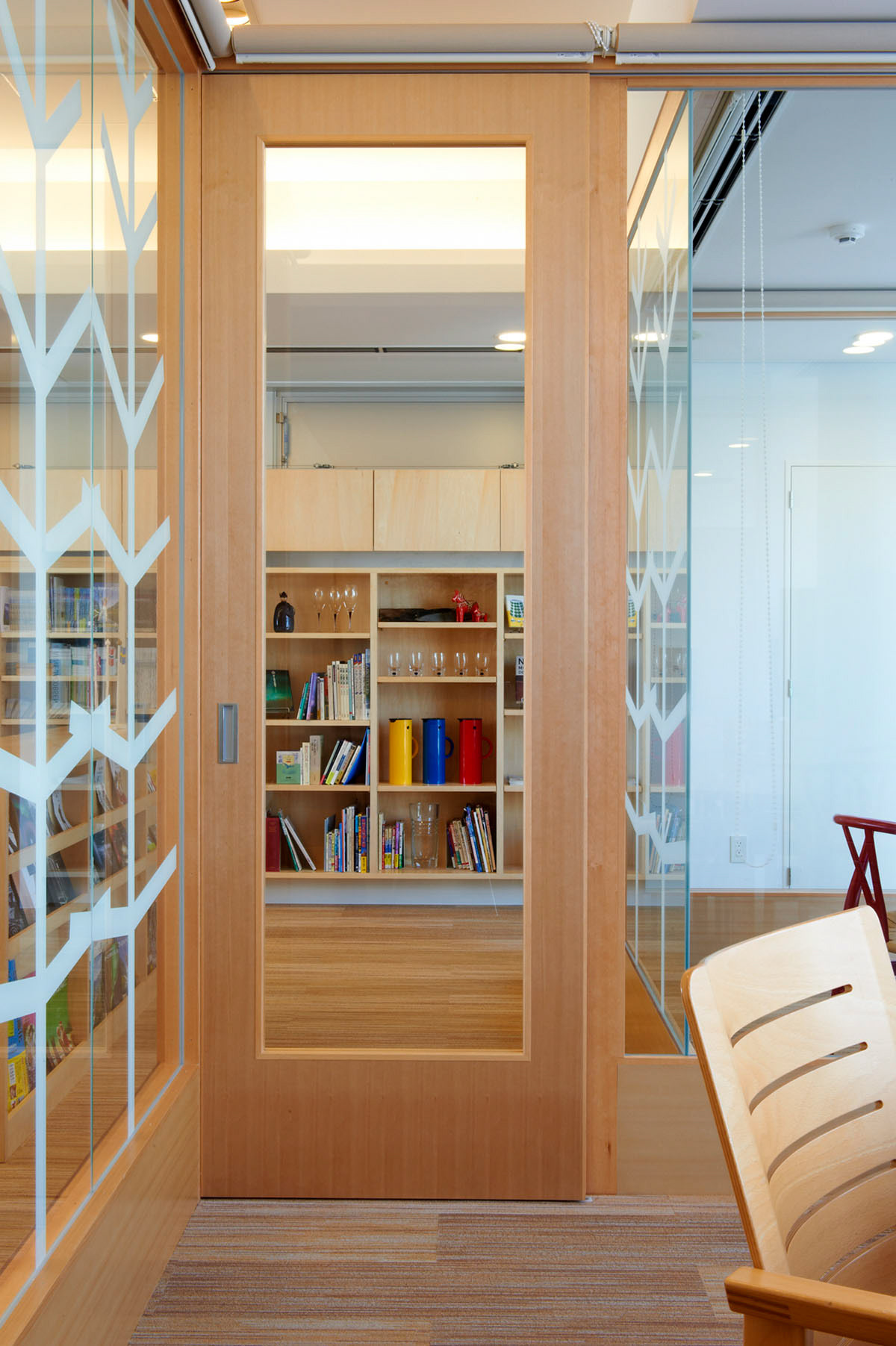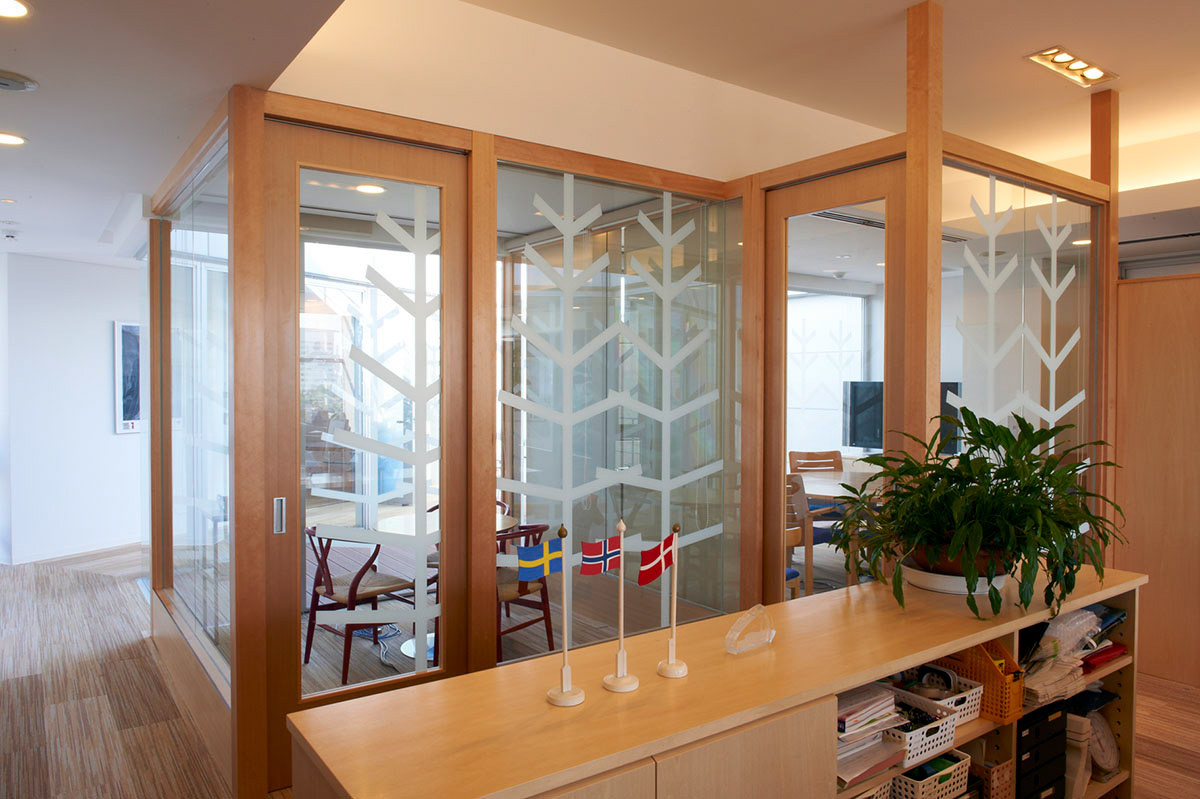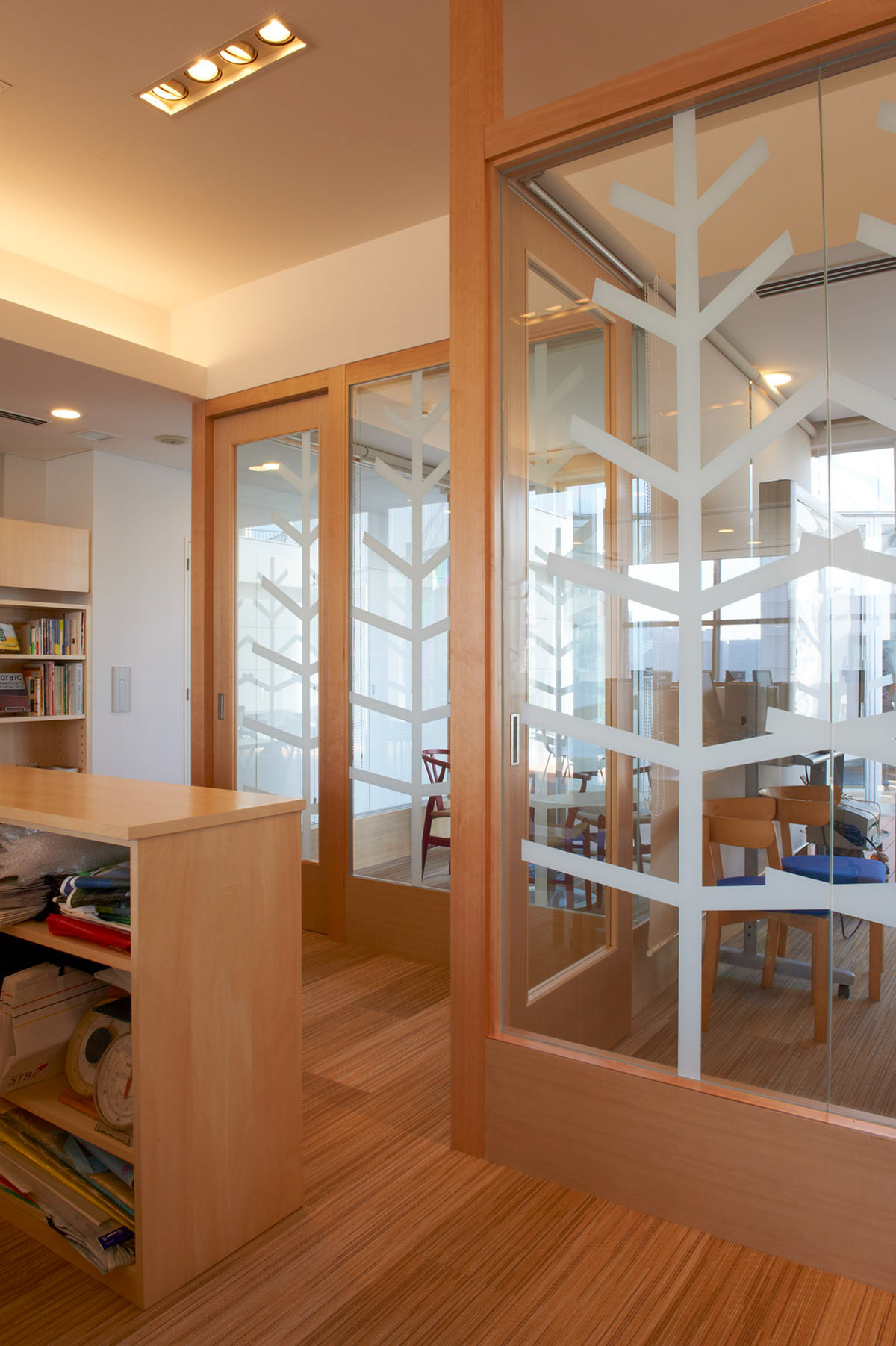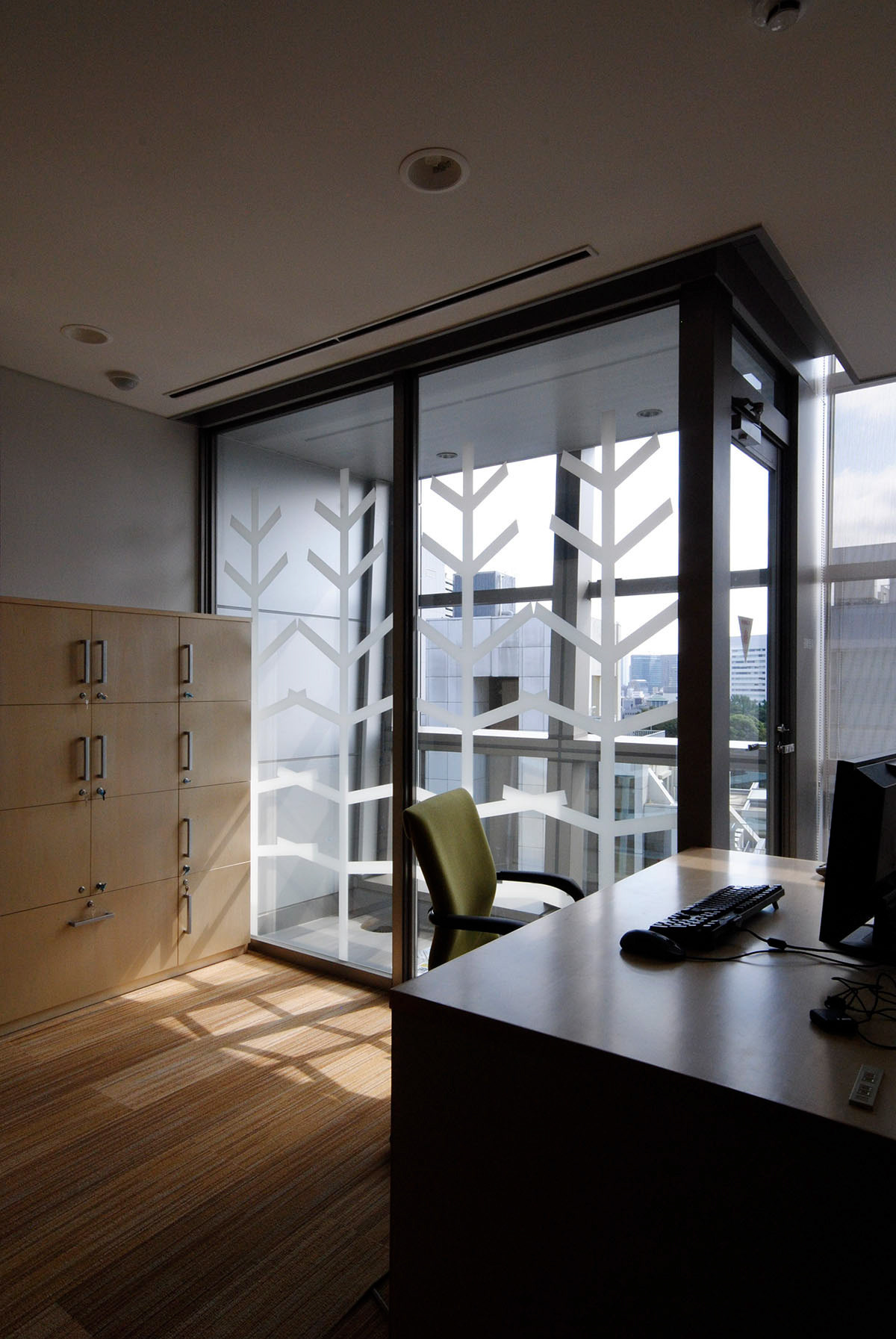 Located in the heart of Tokyo, this project draws on the idea of the forest to provide the right office atmosphere for a Scandinavian organization.
The use of steel and other metals was avoided in favour of the warmth that wood provides. Japanese ash and basswood were selected for the bookcase, desks, cabinets, and lockers.
To meet the requirements of the office without compromising the organizing design theme, tile carpeting, which exploits the texture of sliced lumber, was carefully chosen. As a result, the floor echoes the materiality of the objects that fill the office space.
The layout further reinforces the idea of the forest. The abstract motif of conifers was transposed onto the glass windows, creating a soft visual boundary between the aisle, the terraces, the meeting spaces, and the main office space.
During the day, the layers of the conifer motif and the shadows cast through the windows offer a naturally inspired visual solace, as if you are surrounded by trees. This is especially true in the meeting spaces, which are bounded by windows on their two sides. Finally, furniture pieces were specially ordered and installed in ways to bolster the overall design scheme.
The rows of bookcases were offset from the floor to achieve a "floating" visual effect, above which cabinets were placed with a space in between. The resultant atmosphere is that of warmth, lightness, and comfort amidst the busy environs of Tokyo.
東京の中心部のオフィス環境において、森林を感じさせるオフィスづくりの計画。
スウェーデン・ノルウェー・デンマークにより共同で運営されているスカンジナビア政府観光局東京オフィス。
内部オフィス空間は、可能な限り金属を使わずに木材などで構成しています。
抽象的なテーマとして用いられている針葉樹のデザインも柔らかく視覚的境界を創りだし、テラス、ミーティングスペース、メインオフィススペースなどを隔てる役割を果たしています。
Contractor:IKEDAMOTOICHI SHOTEN 池田元一商店
Client:SCANDINAVIAN TOURIST AND BOARD スカンジナビア政府観光局
LOCATION:CHIYODA, TOKYO 東京都千代田区