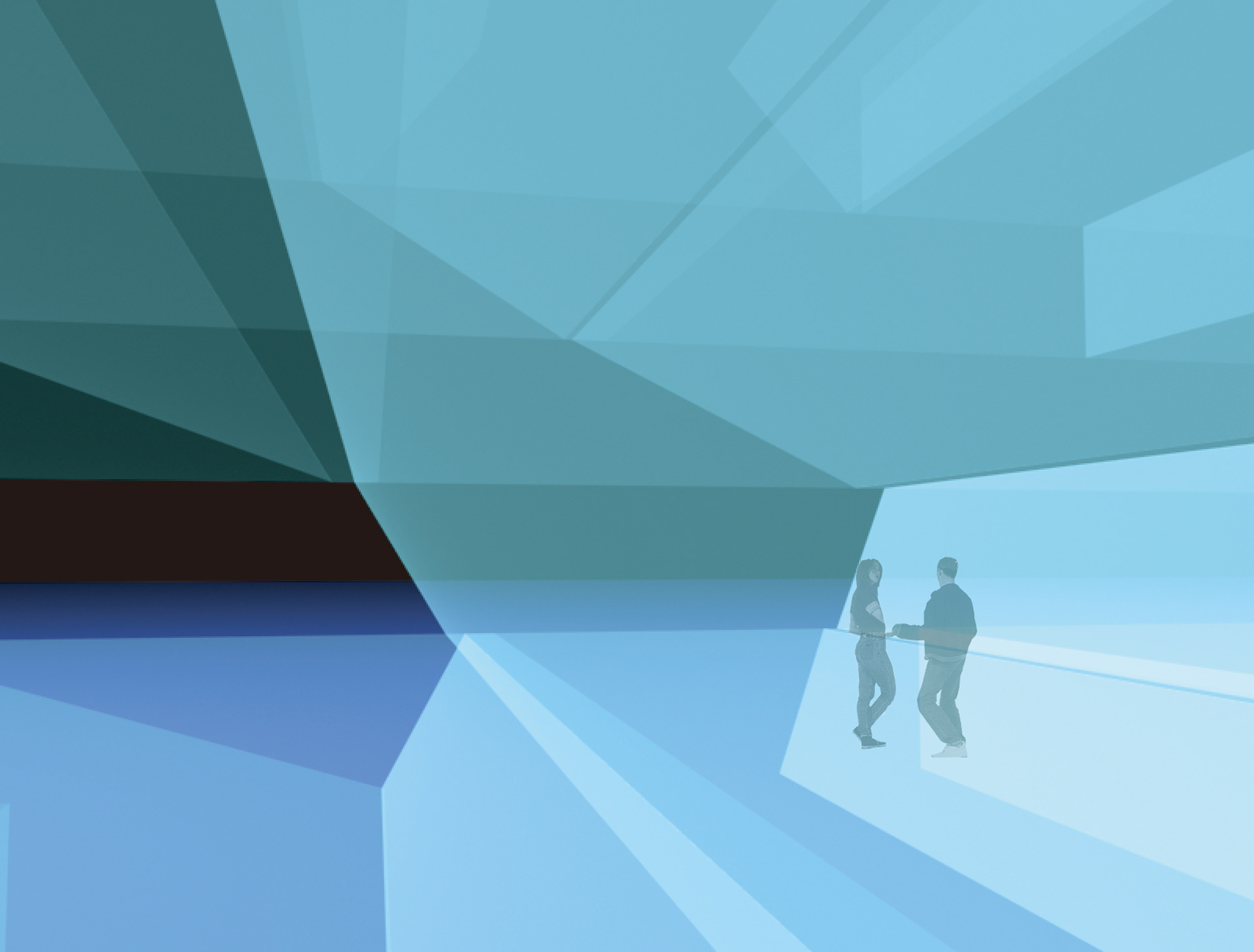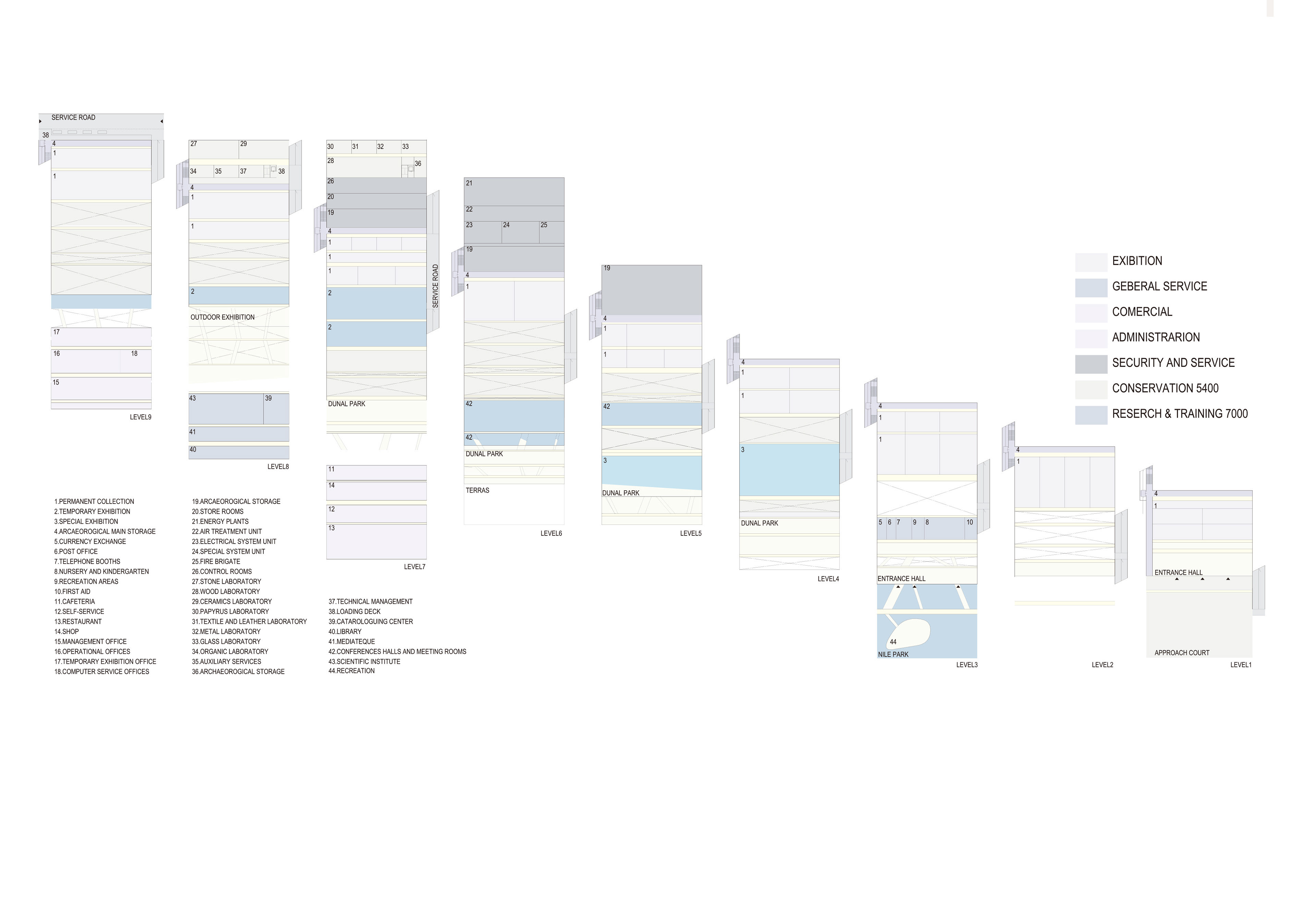 ILLUSORY GAPS-PERCEPTION OF BOUNDARY STRUCTURE: The Project is based on unusual structural loci of the rectangular "parallelepiped." Here, "illusory gaps" distribute natural light ot every level as a result of shifting and intertwined figures of the exhibition area and the entaglement of contorted light and space. In a certain layer, the light generate4s a wall that divides spaces, and transforms the slab and the ceiling that directly supports the space. Spatial territories are created between "illusory gaps" which can pierce through the "layers of time." These layers of history connect and put together the phenomenon scattered all over our imagination by an axis of time, which provides a framework for historical interpretation. The concept intends to establish different levels of time, and each "layer of time" corresponds to an exhibition area ofr a discrete historical period. By integrating "illusory gaps" with "layers of time," the design weaves the exhibition space with a multi-lev3el circulation system that allows the visitor to experience the museum from various angles.
A HISTORIC INTERPRETATION: The design for the Grand Egypt Museum is generated by a number of principles which deal with what we call "historical layers." In sum, the design recalls the extraordinary legacy of Great Egyptian timelessness- an enigma exuded by its infinite uncertainties and the uniqueness of its site. Egyptian history has prevailed throughout history by being "buried." The modern understanding of history is often derived by deciphering - by collecting information, for example. But some historical events may be misunderstood and distorted by competing sets of "facts." This is why its mystery still captivates us today despite the existence of "facts" yet to be unearthed. This is one of the major factors that make space, where concepts permeate in defining our experience in it.
The monolithic volume is buried with respect to the site's unique geographic contours.
It covers "Dunal Park," which occupies the space at the center of the site, and whose axis is respected to the Pyramids. "Illusory gaps" of the Museum extend to Theme and Equipped Park that create a landspace in keeping with the excavation of the site.
The visitor descends underwater in the Nile Park to an intersection with the Dunal Park, then to the Main Entrance. Spatial labyrinths exist in the monolithic volumes of each "layer of time." The space the ascends to the Late Period and intertwines to reach a visual connection with other "Periods." Walking through such historical "layers of time" enables the visitor to explore the historical traces that determine space. Parks also help accumulate these labyrinths that give this museum a multi-dimensional character.
COMPETITION: UIA and MINISTRY OF CULTURE, EGYPT 
SELECTED FOR THE MOST DISTINCTIVE PROJECT TOP 25 in 1ST STAGE
応募作品1600から一次選考優秀作品トップ25に選定