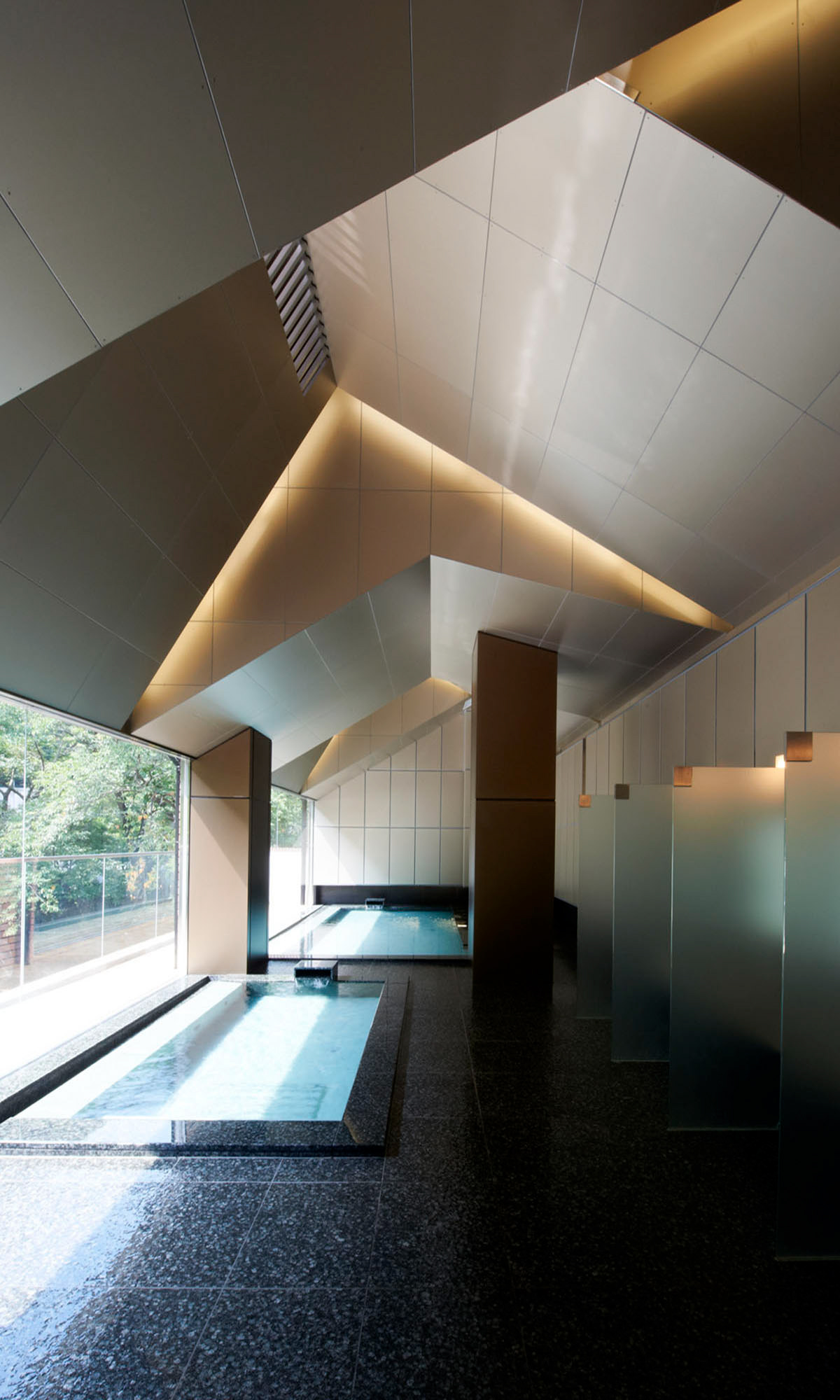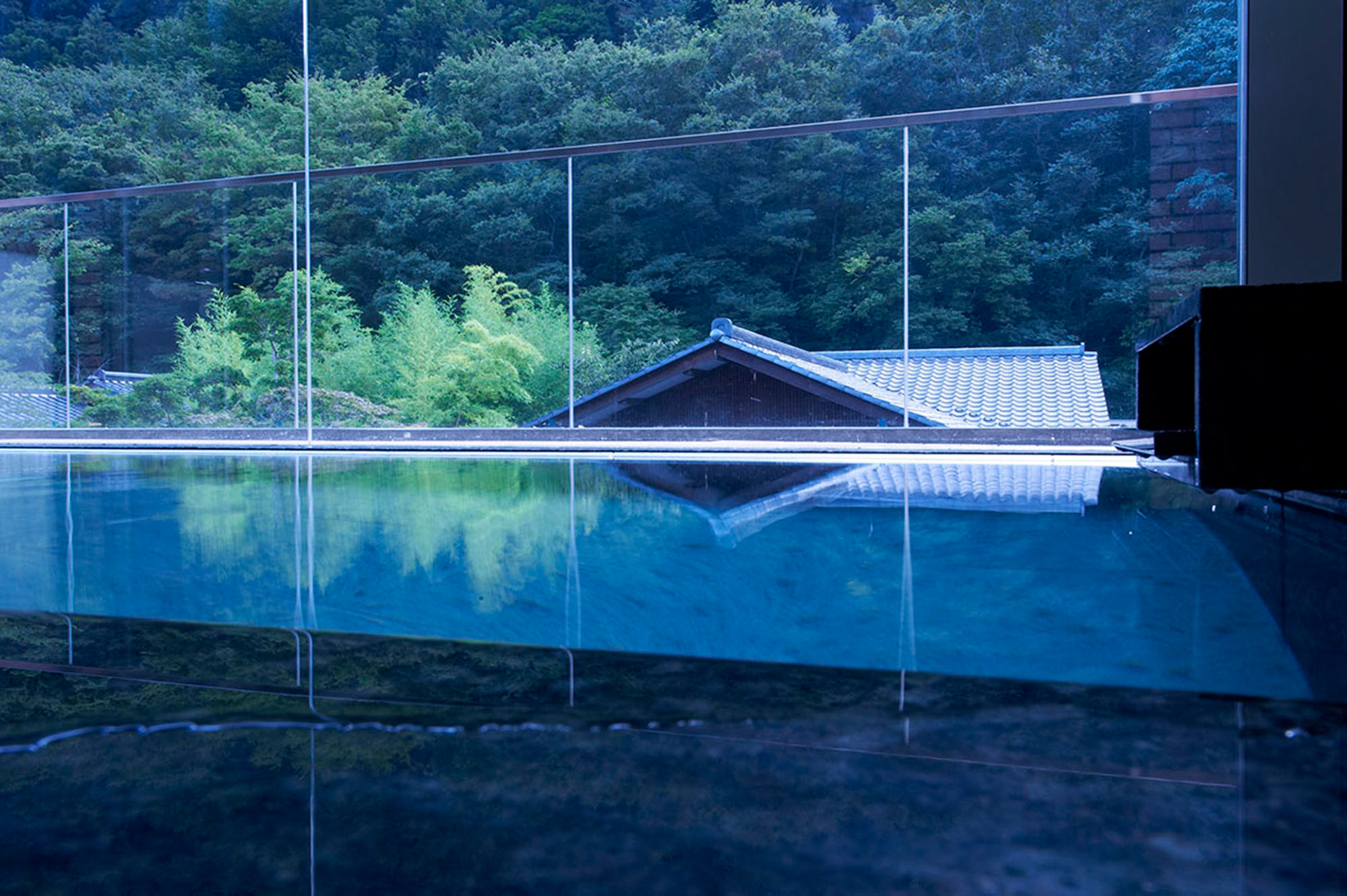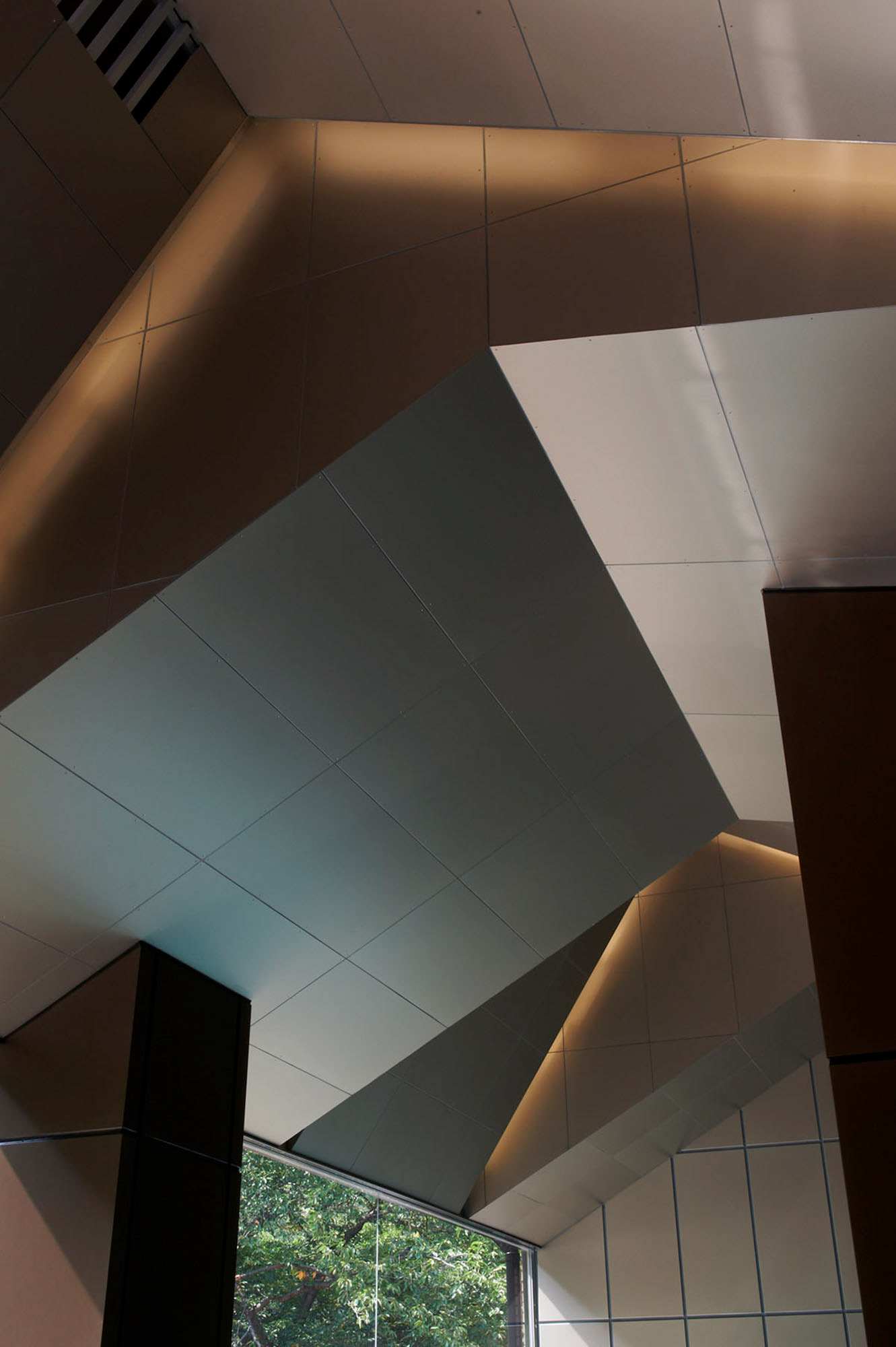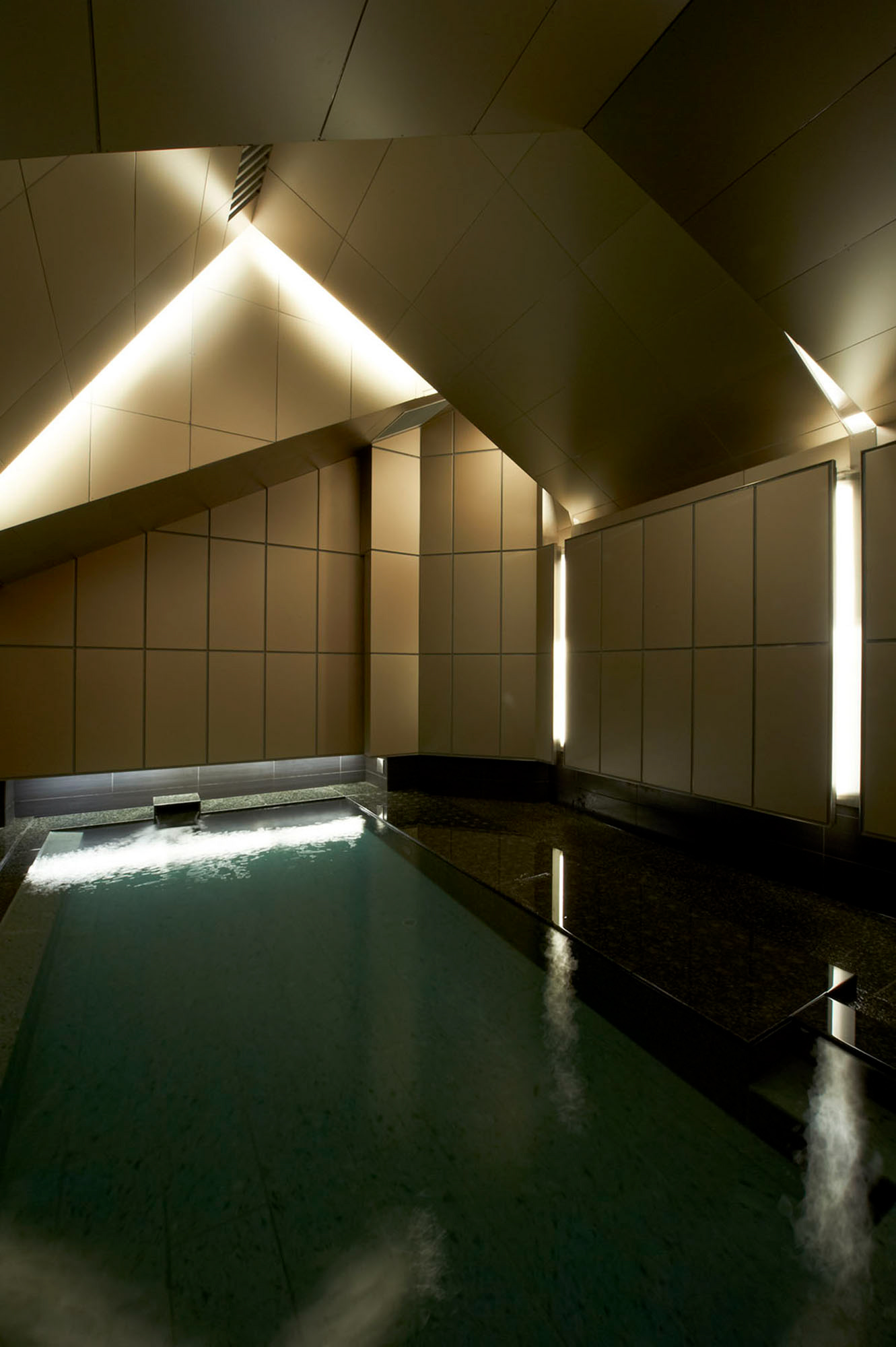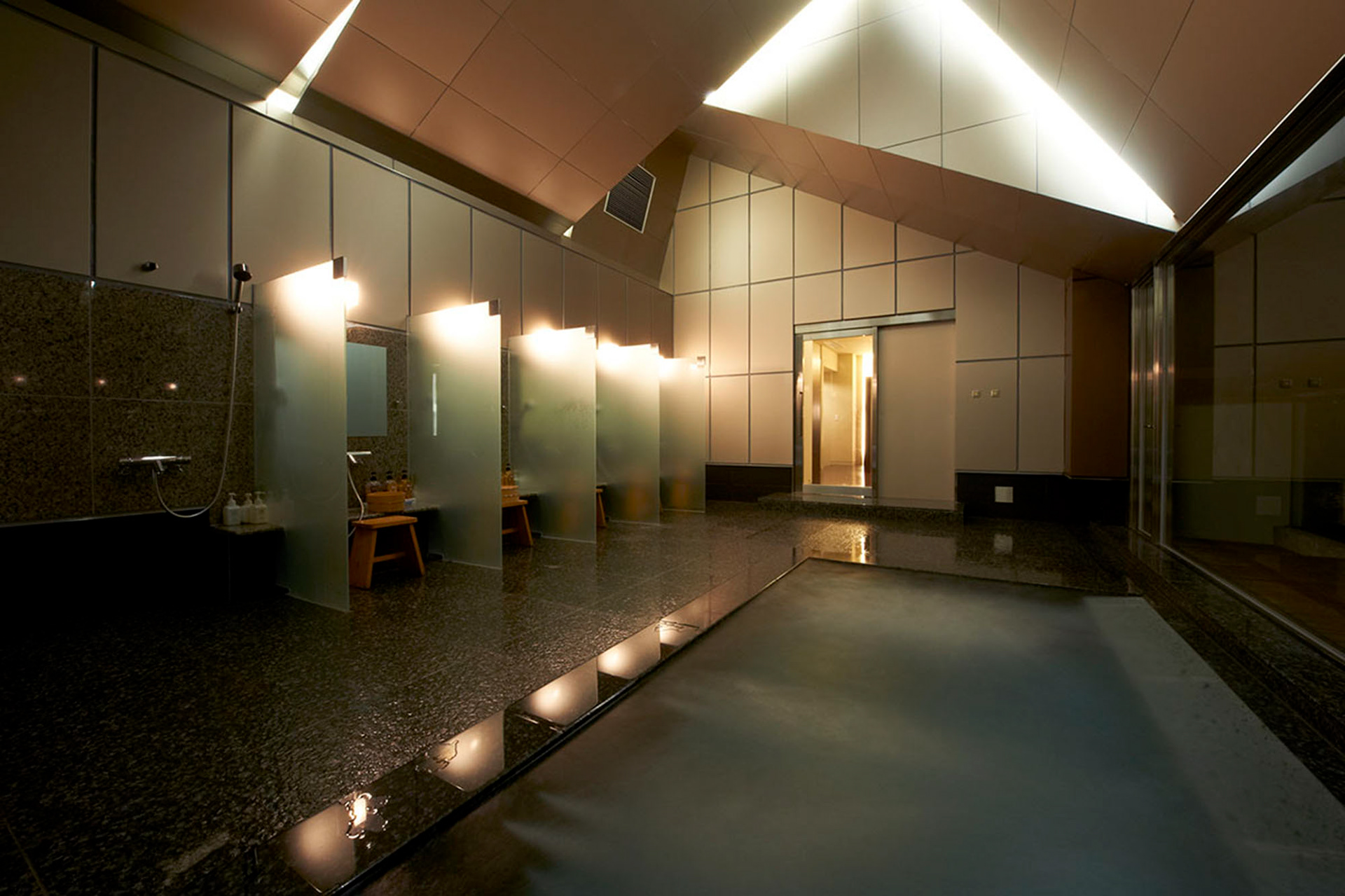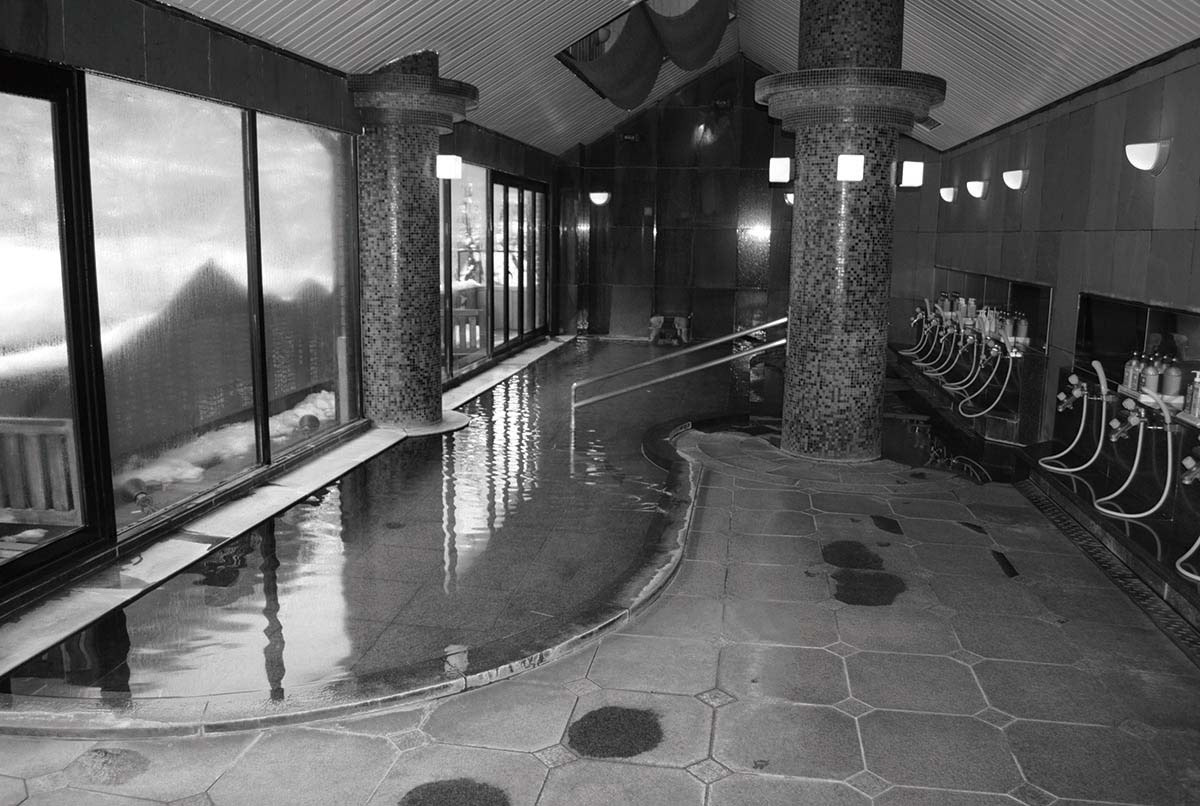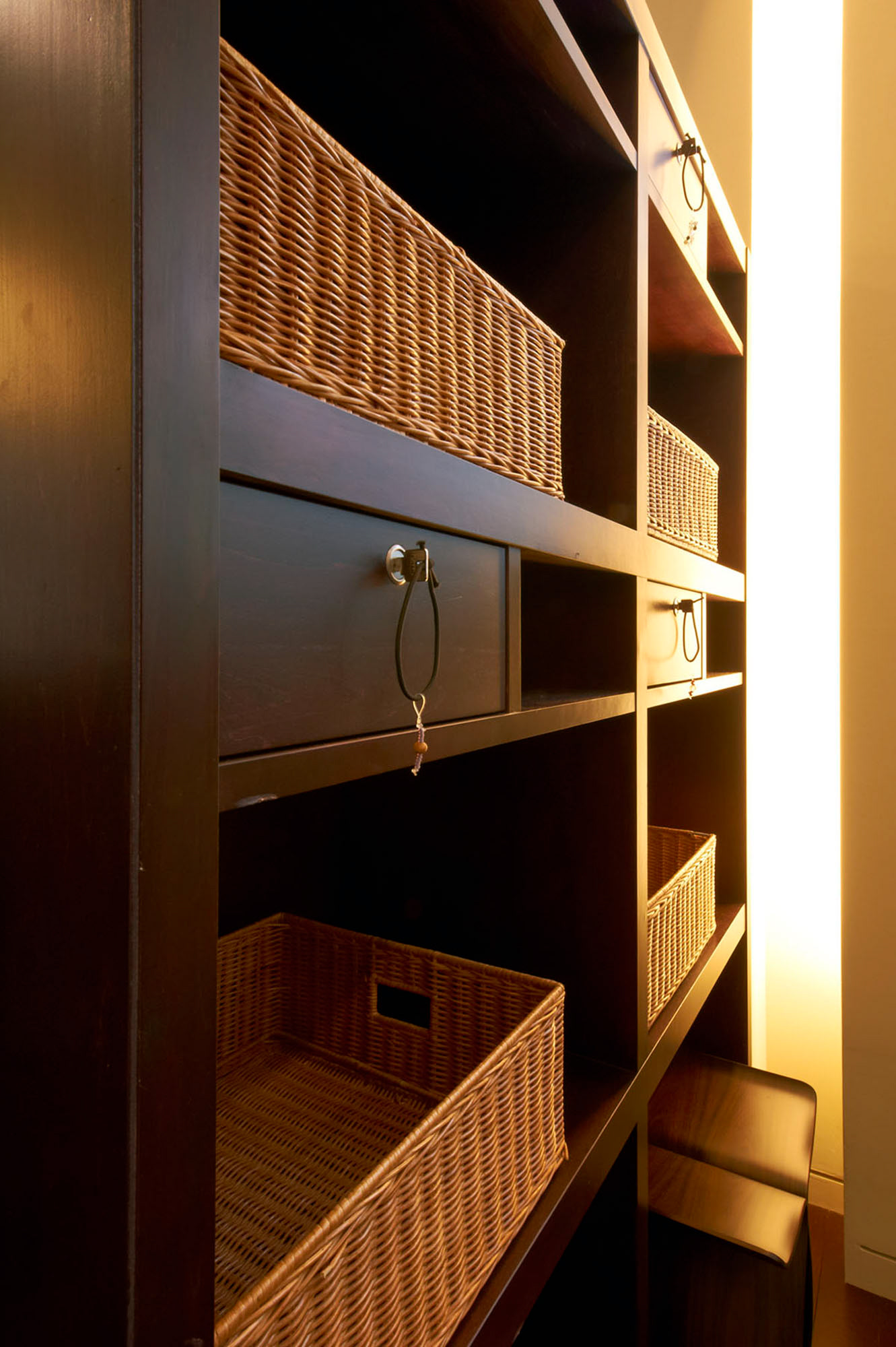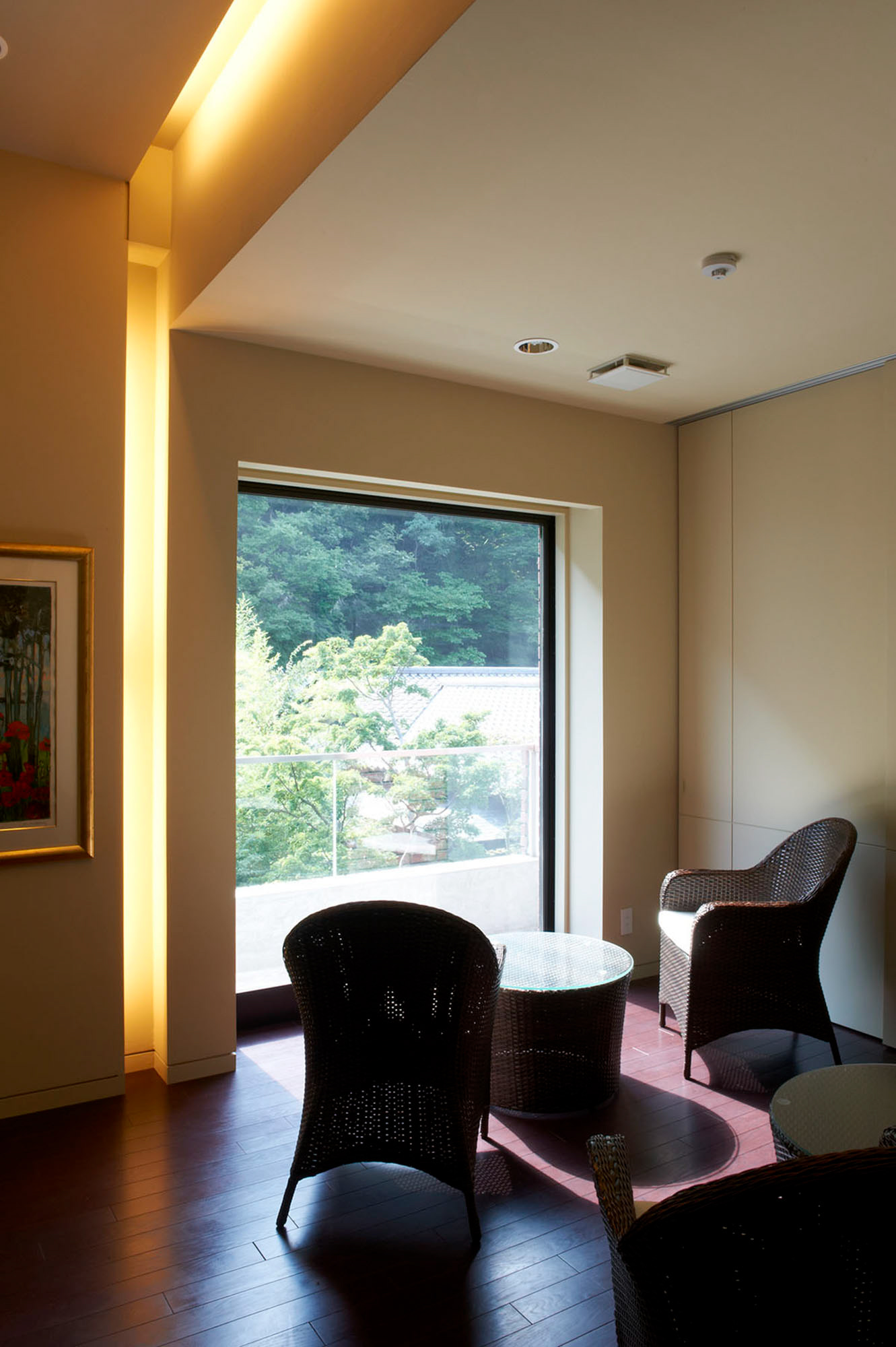 Yomogino ryokan (japanese style-inn), in fukushima, japan, decided to renovate their hot spring spa after it was damaged in the 2011 earthquake off the pacific coast of tohoku. the completion marks the 5 month anniversary after the quake. the place faces yomogi mountain in fukushima, japan, where you can experience great views throughout the four seasons. its relationship with several detached buildings of the ryokan (japanese style-inn) in foot, was also one of the focuses. the form of a mountain and the roof form of a detached building are reflected in the hot spring spa's water surface, bringing together the internal wall and the form of a ceiling. a ceiling and a wall are made of a bronze colored aluminum panel, which is season-proofed with high alumite processing. it exists, while the form of five ceilings shifts. indirect illumination is effectively contained in the portion of this gap.
はなれの宿 よもぎ埜 大浴場他リノベーションプロジェクト。

施主は、東日本大震災後にリノベーションを決断して、震災5ヶ月目の8月11日にリニューアルオープン。よもぎ山に面し四季のそれぞれの借景を楽しむことが出来る。
よもぎ山といくつかの離れ宿の建物とどのように関係を持たせるかということがひとつの大浴場のテーマとなりました。山の形状および離れ宿の建物の屋根形状は、温泉の水面に映りこみ、それは内壁および天井の形状と重なり合う。
内装仕上は、耐季節性の高いアルマイト処理によるブロンズ色アルミニウム・パネル。
COPYRIGHT 2017 SASAKI ARCHITECTURE ALL RIGHTS RESERVED..